Republicans Reject Pennsylvania Congressman's Proposed Increase For Amtrak's Funding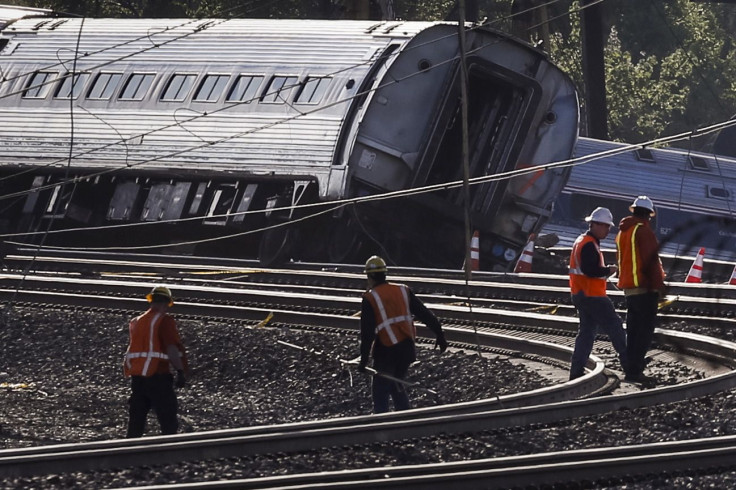 House Republicans voted down legislation on Wednesday that would have increased funding in a transportation spending bill for Amtrak, in the wake of a deadly train accident in Philadelphia. Rep. Chaka Fattah, D-Pa., offered the measure to a spending bill that significantly cuts Amtrak's funding.
Federal authorities are investigating what caused the Amtrak train derailment Tuesday night. Reports have indicated at least six passengers were killed and more than 140 were injured in the accident. The legislation under consideration in Congress would cut funding for Amtrak, the nation's largest passenger rail system, by nearly 20 percent from last year, according to a representative for the Democratic minority members on the House Appropriations Committee.
Fattah, who represents a district in Philadelphia, offered an amendment at the appropriations markup Wednesday to increase Amtrak's funding to the amount requested by the White House this year.
"We don't know the circumstances of this accident -- we don't know what caused it," Fattah said. "But we do know, if we don't know invest in the capital infrastructure of our country, there will be future accidents."
Fattah's measure failed along party lines, as was expected.
Republicans control the appropriations process, determining which tweaks to the spending legislation are approved. Privatizing Amtrak has been a goal for congressional Republicans, who argue the federal government is spending too much money to keep the unprofitable agency running.
Earlier this year, President Barack Obama called on Congress to increase rail funding, including for high-speed rail construction -- a request that fell mostly on deaf ears as Republicans in Washington have adamantly opposed any government money for new construction of rails.
© Copyright IBTimes 2023. All rights reserved.