Andean Glaciers Melting At Alarming Rates Due To Climate Change, Study Says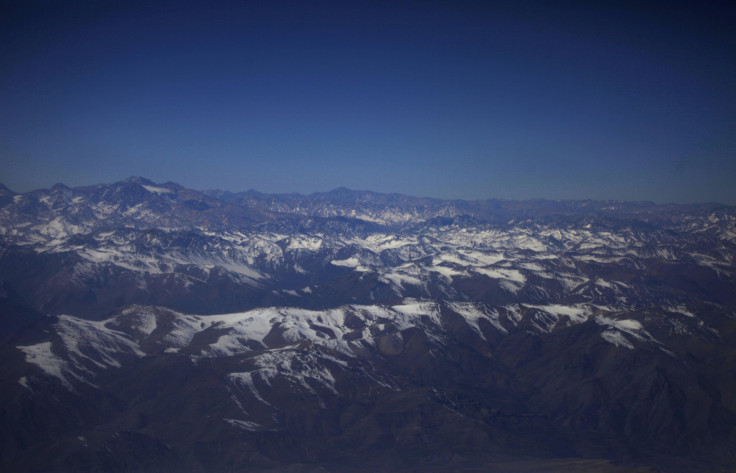 Glaciers in South America's Andes mountain range are receding at unprecedented rates as a result of climate change, according to a recent study published in the science journal Cryosphere.
Since the 1970s, the Andean glaciers have shrunk by anywhere from between 30 percent and 50 percent, due in large part to an increase in the earth's average temperature of 0.7 degrees Celsius over the past 70 years, the study reported.
The study, which examined about half of the Andean glaciers, found that the phenomenon was more strongly pronounced among smaller, lower altitude glaciers, which it said could vanish altogether within decades or even years.
The Andean glaciers are a primary source of freshwater for tens of millions of people in the region, which spans from Venezuela down along the western coast of the continent to Chile.
Glaciers serve as a natural storage and release system of freshwater, and premature melting would result in a massive depletion of water reserves.
"This is a serious concern because a large proportion of the population lives in arid regions to the west of the Andes," said Antoine Rabatel, the lead author of the study and a scientist with the Laboratory for Glaciology and Environmental Geophysics in Grenoble, France, in an interview with the Guardian.
The increase in average temperature has been linked with an increase in carbon dioxide in the atmosphere, the majority of which has occurred within the past 50 years and is concurrent with the expanded usage fossil fuels.
© Copyright IBTimes 2023. All rights reserved.