Anderson Silva Deemed Ideal Opponent For Jake Paul's Ring Return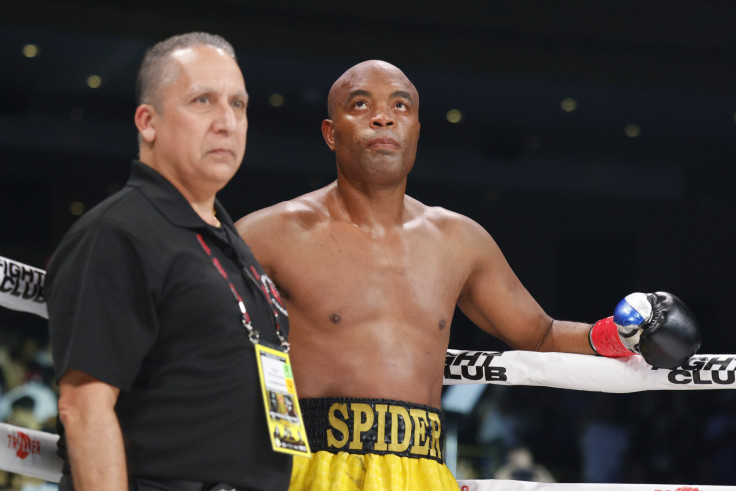 KEY POINTS
Anderson Silva is set to be Jake Paul's next opponent
Sources confirm that the pair will share the boxing ring sometime in October
Silva will present a step-up in skill compared to Paul's previous opponents
Social media influencers taking on the boxing world has experienced a big boom in recent years with names such as Jake Paul, his brother Logan, Deji and older sibling KSI making it into a must-watch spectacle.
Whether it is taking on over-the-hill former mixed martial arts (MMA) fighters or fellow influencers, it cannot be denied that they have had a hold on the market for quite some time now.
In recent weeks, it has been reported that the younger of the Paul brothers is set to take on MMA icon and former UFC welterweight king Anderson Silva in a boxing match this October initially disclosed by No Smoke Boxing and later confirmed by TMZ alongside MMA Fighting.
For Yahoo Sports' lead combat sports analyst Kevin Iole, Silva being Paul's opponent makes a ton of sense financially and in terms of their careers.
Silva's last stint in the UFC saw him accrue a record of 1-7 plus a no-contest, as noted by Iole, before being cut from the company while Paul has been ramping up his competition.
He produced knockout victories against former ONE Championship stalwart Ben Askren and former UFC welterweight champion Tyron Woodley along with a third such victory against former NBA star Nate Robinson.
According to Iole, Paul, 25, taking on Silva at age 47 is a massive step for his boxing career.
While Silva made his name in the cage, his striking skills can still translate into the squared circle as he proved against Julio Cesar Chavez Jr. and Tito Ortiz, knocking out the latter in round one of their September 2021 clash.
"Against this version of Silva, though, Paul has a chance. And it's not only a chance to win, but a chance to learn some of the nuances of the sport from one of the greatest combat sports athletes of this generation," Iole wrote.
Prior to getting a deal done with Silva, Iole mentioned that Paul had called out big names such as Tommy Fury, brother to heavyweight kingpin Tyson Fury, and Hasim Rahman Jr.–son of the former heavyweight champion.
Being a great boxer is one thing, but it is a completely different thing to be a cash cow.
Paul has that thanks to his legions upon legions of fans supporting him around the world, and getting the chance to share the ring with another popular name is only going to generate more interest in the fight regardless of the outcome.
Despite what people within the boxing world think of Paul's matchup with Silva, it is the biggest fight that he can get without putting himself in too much danger, as Iole later noted.
"Silva, though, is a legend for a reason. And if he's the choice, it shows that someone in Paul's company has been paying attention and understands the value of matchmaking," the pundit stated.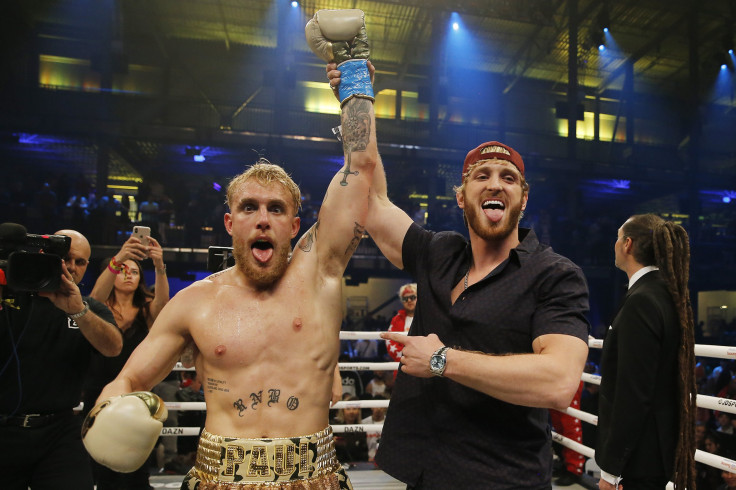 © Copyright IBTimes 2023. All rights reserved.
FOLLOW MORE IBT NEWS ON THE BELOW CHANNELS