Android 4.4 KitKat Update: Samsung Galaxy Note 3 CyanogenMod 11 ROM Early Release Now Available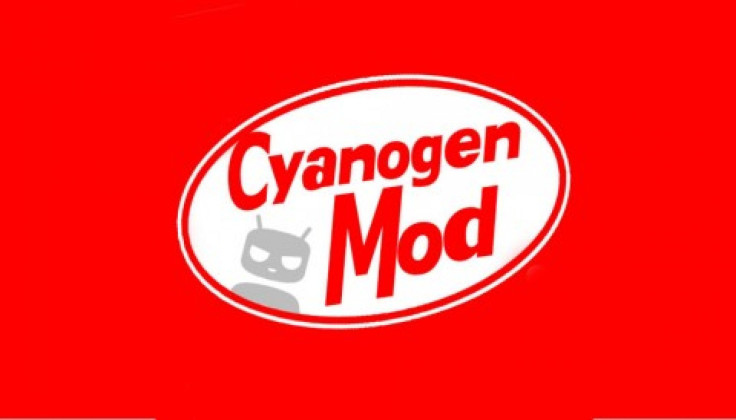 CyanogenMod may not have yet released its Android 4.4 KitKat-based CM 11 ROM, but ROMs based on CyanogenMod 11 have already begun to circulate.
CyanogenMod released its source code for the Samsung Galaxy Note 3 on Friday, and developers at the XDA Forums have already put together preliminary ROMs for the smartphone.
Thus far, developers have indicated that the ROM's functional features include the basic system -- Wi-Fi, Bluetooth, mobile data, USB 3.0, external SD, SMS, headphones, speaker, 3D graphics, camera and video, audio recording, notification LED, battery monitoring, S-Pen, front-facing camera and sensors. Features that currently don't work include calling and NFC. ROM features that have not yet been tested for functionality include LTE, earpiece, tethering, USB OTG and MHL/HDMI.
Users should keep in mind that as an unofficial CyanogenMod 11 ROM, which was released just days after the source code became available, this ROM is unstable and likely shouldn't be used by those who are unfamiliar with custom firmware. All users who install this ROM do so at their own risk. Official nightlies for the Galaxy Note 3 are expected to be released in the coming weeks. CyanogenMod 11 nightlies are now available for other high-end devices such as the Samsung Galaxy S4 and the HTC One; the team rolled out the ROMs just one month after announcing its development of CM 11.
Those interested in the official CM 11 ROM for the Samsung Galaxy Note 3 are encouraged to not bombard CyanogenMod with release date inquiries. When the team is ready to release, it will let the public know.
Head over to XDA Developer's Forum for downloads and updates.
Samsung Galaxy Note 3 Android 4.4 KitKat OEM Update
Many OEMs are also now developing the actual Android 4.4 KitKat update for their latest devices; however, Samsung has remained mum about its progress. Meanwhile, manufacturers such as HTC, Sony and Motorola have been extremely transparent about their progress, which includes updates already rolling out for some devices. But many devices still remain to be updated to Android 4.4.
Recently, HTC detailed the inner workings of an Android OS update, in which it confirmed that Google sends its latest system codes to manufacturers prior to release. The extensive four-stage process comprises the development of Android systems for manufacturers, which is largely what causes OEMs and carriers to release updates several months after the release of a system. Notably, the non-Nexus devices that have already updated to Android 4.4 are either unlocked or are Motorola brand devices. Motorola is now a subsidiary of Google, meaning the manufacturer has a much easier access to Android systems than others.
A leaked document suggests that the Samsung Galaxy S4 and Galaxy Note 3 should update to Android 4.4 in January 2014, an update timeline, which has also been announced by French carrier SFR. Many are certain the Galaxy S4 and Galaxy Note 3 will update within this time frame; however, this can't be confirmed with no word from Samsung.
Will you be installing the unofficial CyanogenMod 11 ROM for the Samsung Galaxy Note 3? Let us know in the comments below.
Follow me on Twitter @FionnaatIBT.
© Copyright IBTimes 2023. All rights reserved.