Andy Pettitte Returns to Yankees, Comes out of Retirement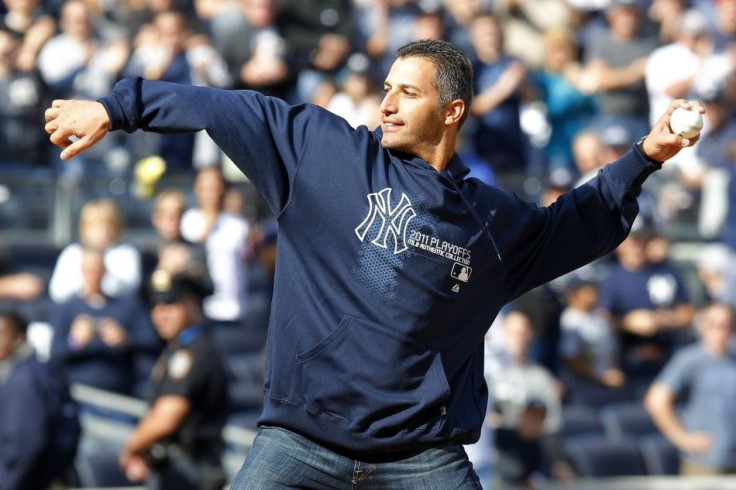 One of the best Yankee pitchers of all time will return to the baseball diamond.
Jack Curry of the YES Network has reported that Andy Pettitte is coming out of retirement to play for the Yankees.
Pettitte has signed a one-year minor league deal, worth $2.5 million. According to Curry, the lefty admitted three weeks ago that he might want to play again.
Pettitte won 240 games in his 16-year career. He was drafted by the Yankees and played for them from 1995-2003. After a brief stint with the Astros, the pitcher returned to New York in 2007.
After winning 11 games in 2010, Pettitte decided to call it quits.
The southpaw won four World Series titles in his Yankee career, and made another World Series with Houston in 2005.
Pettitte spent time with the team in spring training this year, and got the itch to return for a 17th season.
The lefty reportedly had talks with New York about returning in the winter. He threw bullpen sessions and batting practice during spring training, and his arm felt very good.
According to Joel Sherman of the New York Post, its not known if the pitcher will be ready for opening day. He will use the rest of spring training to try and get ready for the start of the season. It's hard to imagine Pettitte starting the season on the Yankees roster after missing most of spring training.
It's not certain how effective Pettitte can be at this point in his life. He hasn't pitched in almost two years, but was very good in his last season in pinstripes. He went 11-3 with a 3.28 ERA in 2010.
Pettitte turns 40 years old in June.
© Copyright IBTimes 2023. All rights reserved.