Angolan Official Denies Islam Ban, But Muslims Say Mosque Closings Persist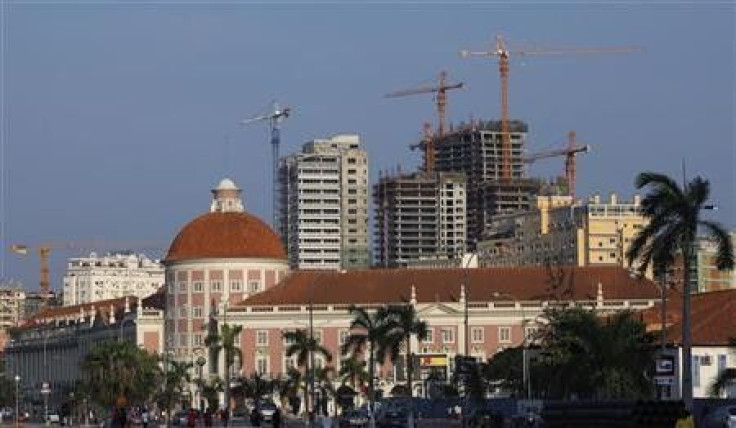 The controversy over reports that the southwest African nation of Angola had banned Islam and begun to demolish mosques took a new turn Tuesday when Manuel Fernando, director of the Angolan Ministry of Culture's National Institute for Religious Affairs, denied both reported measures.
"There is no war in Angola against Islam or any other religion," Fernando told Agence France-Presse. "There is no official position that targets the destruction or closure of places of worship, whichever they are."
But the Angolan magazine Exame Angola reports that a mosque in Huambo was closed recently "under express orders of the police authorities of the province of Huambo." That came from a member of the mosque in question, which Exame reports is the 60th to be closed in Angola. All quotes from Exame referenced in this article have been translated from Portuguese.
And prominent Angolan Muslim leader David Ja maintains that the government has been engaging in "political persecution" and "religious intolerance," AFP reports, rejecting the denial by Fernando that Angola has been targeting Muslim groups.
"A mosque was closed last week in Huambo [in the south] and we have been subjected to pressure this week regarding a mosque in Luanda [the capital]," he said.
Ja reportedly also told Exame Angola that the "Islamic community is outraged by the closing of their places of worship."
Egypt's Grand Mufti Shaqi Allam has decried the reports of anti-Muslim persecution out by the Angolan government, calling them "a provocation not only to Angolan Muslims but to more than 1.5 billion Muslims all over the world," according to AFP.
Fernando's comments appear to represent the first public attempt by a government official based in Angola to refute the explosive claims, which first emerged in several African news outlets over the weekend and then spread to media around the world, including International Business Times.
And they came on the heels of similarly dismissive statements made to IBTimes on Monday by two officials at the Angolan Embassy in Washington, who did not want to be identified discussing the sensitive matter.
"The Republic of Angola … it's a country that does not interfere in religion," an official at the embassy said via phone Monday afternoon. "We have a lot of religions there. It is freedom of religion. We have Catholic, Protestants, Baptists, Muslims and evangelical people."
Another official confirmed Monday that the embassy did not have knowledge of an Angolan ban on Islam or a plot by the government to destroy mosques.
"At the moment, we don't have any information about that," the second official said via telephone Monday. "We're reading about it just like you on the Internet. We don't have any notice that what you're reading on the Internet is true."
The reports of mosques being dismantled have come under scrutiny, as a quick Google Images search shows that a photograph published by numerous news outlets this month that supposedly depicts the minaret of an Angolan mosque being dismantled in October 2012 had been published at least as far back as Jan. 23, 2008, when the Housing & Land Rights Network used it to illustrate an article about the demolition of Bedouin homes in Israel.
On Friday, the weekly Beninese newspaper La Nouvelle Tribune published an article quoting "several" Angolan officials, including Minister of Culture Rosa Cruz, who reportedly offered the following remarks, which are translated from the French: "The process of legalization of Islam has not been approved by the Ministry of Justice and Human Rights. Their mosques would be closed until further notice."
And the website OnIslam.net cited African news agency Agence Ecofin reporting, "According to several Angolan newspapers, Angola has become the first country in the world to ban Islam and Muslims, taking first measures by destroying mosques in the country."
The reports set off a massive surge of interest, as they spread across the world and eventually went viral, causing alarm among Muslims and jubilation by Islamophobes.
As of 2008, Angola had a population of approximately 16 million people, of whom an estimated 55 percent were Catholic, 25 percent belonged to African Christian denominations, 10 percent followed major Protestant traditions, and 5 percent belonged to Brazilian Evangelical churches, while only 80,000 to 90,000 Angolans were Muslim, according to the U.S. State Department.
© Copyright IBTimes 2022. All rights reserved.
FOLLOW MORE IBT NEWS ON THE BELOW CHANNELS