Anonymous Declares Cyberwar On Ku Klux Klan, Promises To Reveal Identity Of 1,000 Members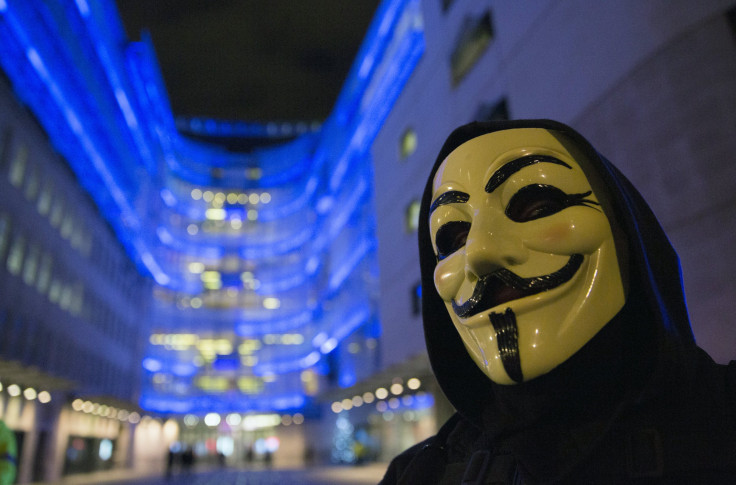 To mark the first anniversary of the Ferguson protests, online activist group Anonymous plans to reveal the identities of 1,000 Ku Klux Klan (KKK) members after it gained access to the Klan's Twitter account.
Anonymous, an amorphous collective of hackers and activists, also promised to shut down related websites and social media accounts to mark the first anniversary of the Ferguson protests, which were sparked by the death of Michael Brown and the decision by a grand jury not to indict police officer Darren Wilson for killing the unarmed teenager in Ferguson, Missouri.
In a press release announcing its plans to unmask up to 1,000 members of the white supremacy group, Anonymous addressed KKK members:
After closely observing so many of you for so very long, we feel confident that applying transparency to your organizational cells is the right, just, appropriate and only course of action. You are abhorrent. Criminal. You are more than extremists. You are more than a hate group. You operate much more like terrorists and you should be recognized as such. You are terrorists that hide your identities beneath sheets and infiltrate society on every level. The privacy of the Ku Klux Klan no longer exists in cyberspace.
During last year's protests, a local chapter of the Klan weighed into the debate by warning that it would use "lethal force" against anyone protesting on the streets of Ferguson. In response, Anonymous took control of the official Twitter account of the KKK chapter and published details of some members' identities. The group also claimed evidence of a connection between the Ferguson police and the KKK.
Anonymous now claims to have gained access to another KKK Twitter account and, through this, the identities of 1,000 members of the Klan. The campaign operates under the name Operation KKK (or OpKKK), which was first setup in the wake of the threats against protesters in Ferguson. The group says the names will be revealed around the first anniversary of the operation's establishment on Nov. 14, 2014.
© Copyright IBTimes 2023. All rights reserved.