Another Death In China From H7N9 Bird Flu As One Boy Makes Recovery And Anti-Viral Drugs Are Approved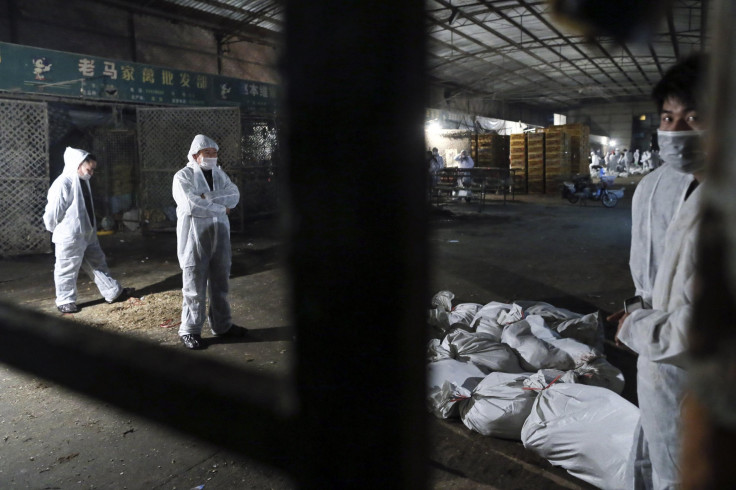 Chinese state news agency Xinhua reported that another person has died in China from the new H7N9 avian flu on Tuesday, bringing the total number of deaths by the virus to eight.
The most recent victim is an 83-year-old, a resident of the eastern province of Jiangsu, who started exhibiting symptoms as early as March 20 and was confirmed as having the H7N9 strand on April 2. So far, 24 people have been reported with the flu in China, all of whom are in eastern provinces.
The bird flu outbreak has raised concerns internationally and locally, many fearing a SARS or swine flu-like epidemic could occur. Thus far, the World Health Organization has ensured that the flu has not been determined to be transferred from human-to-human contact, minimizing its contagion abilities.
China's government acted rapidly after a handful of cases in Shanghai were reported, by culling thousands of birds at two different poultry farms and agricultural trading zones. Materials that were used to handle or carry any poultry in the area have also been disposed of.
The South China Morning Post also reported that a young boy who was diagnosed with the flu last week is recovering. Previous reports described him to be in "satisfactory" condition, but new updates say his situation has improved.
"His temperature has normalized. There are no symptoms of respiratory difficulties. ... Our observations show that the situation is stable," Yu Hui, a doctor from the child's hospital, told local Chinese news outlet Eastday News.
This weekend, Xinhua also reported that Chinese authorities have approved a drug that has been tested to be effective in treating the new bird flu virus. The drug, injections of peramivir, has been tested positively by China's Food and Drug Administration. Permavir is an antiviral drug, which inhibits the virus from infecting new cells.
Previously, Chinese health officials suggested using traditional Chinese medicine like consuming "ban lan gen," a beverage made of woad root.
© Copyright IBTimes 2023. All rights reserved.