Another Flip-Flop? Campaign Aide Says Romney Would Not Offer Relief For Homeowners With Underwater Mortgages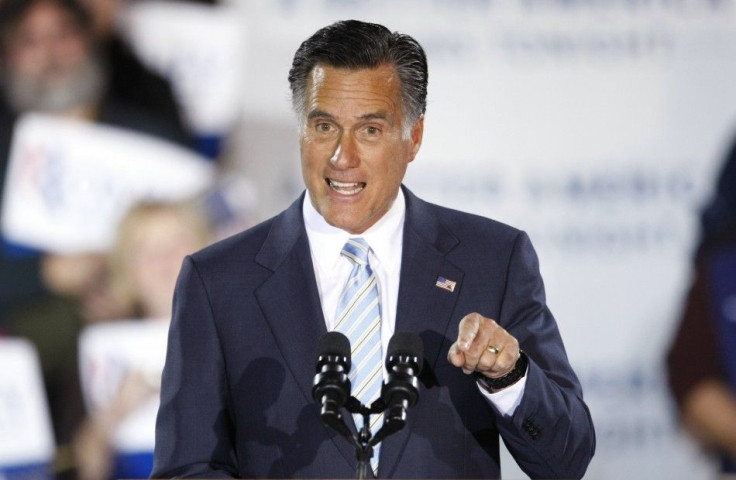 Mitt Romney would not offer targeted relief for the 11.5 million U.S. homeowners with underwater mortgages if he were elected president, one of his campaign advisers said on Bloomberg Television Saturday, adding that such policies would not help stabilize the nation's housing market.
In an interview on Bloomberg's Political Capital With Al Hunt, Lanhee Chen, the policy director for the presumptive Republican presidential nominee, said Romney wants to resist short-term approaches to improve the housing market.
On the housing market specifically, I do think we have to resist the temptation for short-term approaches. And I think the president has fallen into that trap a little bit. ... We have to do everything we can to get this economy going because ultimately that's what going to get he housing market going again, Chen said in an answer to a question about aiding Americans who owe more on their mortgages than their homes are worth that was quoted by ThinkProgress.
Chen's statement contrasts with what Romney himself told voters in Florida while campaigning in the state during the Republican Party's presidential primary election. In January, Romney said banks should write down mortgage principal -- a portion of the amount owed on a mortgage -- for a borrower with a mortgage whose stated value is more than the home is currently worth.
The idea that somehow this is going to cure itself by itself is probably not real. There's going to have to be a much more concerted effort to work with the lending institutions and help them take action, which is in their best interest and the best interest of the homeowners, Romney said.
Florida ranks No. 7 in the country in terms of foreclosures, with one in every 360 housing units in the state receiving at least one foreclosure notice last December, according to a year-end report from RealtyTrac.
Of course, Romney's remarks in Florida themselves stood in contrast to statements he made to the editorial board of the Las Vegas Review-Journal only months before his appearance in the Sunshine State. In October, Romney told the newspaper in Nevada -- a state that has one of the highest foreclosure rates in the nation -- that the government should not try to stop the foreclosure process.
Let it run its course and hit bottom, allow investors to buy homes, put renters in them, fix the homes, and let it turn around and come back up, Romney said.
© Copyright IBTimes 2023. All rights reserved.
FOLLOW MORE IBT NEWS ON THE BELOW CHANNELS