Another Problem For The Ukraine Ceasefire: Prisoner Swap Between Government, Rebels Stalled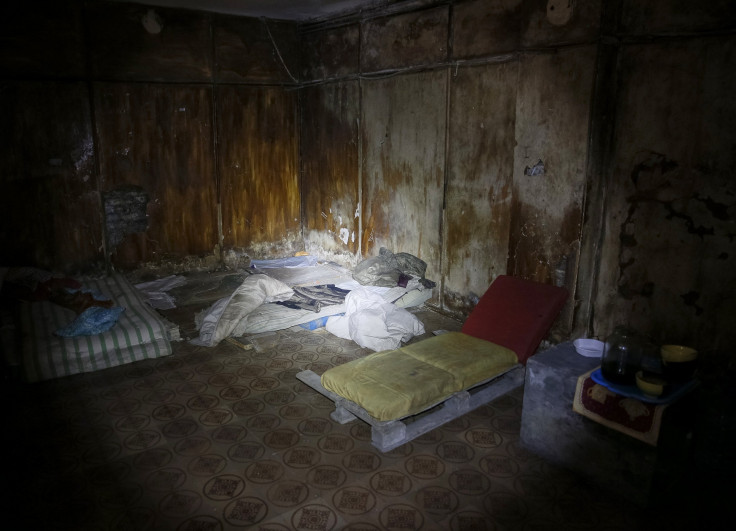 As the eastern Ukraine war creeps toward its one-year point, negotiations that have resulted in prisoner exchanges over the last month have broken down, further undermining the February ceasefire agreement. Last month Ukraine was able to secure the release of 42 prisoners in exchange for the same number of pro-Russian rebels, adding to the hundreds that were swapped in February. But in recent days those negotiations have faltered. Another provision of the Minsk II ceasefire, which has failed to completely halt fighting, is now in jeopardy.
"Despite our trying as much as possible to prevent the breakdown of the negotiations, they have reached an impasse," wrote Vasyl Budyk, adviser to the Ukrainian Deputy Minister of Defense, on his Facebook page on Thursday. "I will not go into details, but I think that it is necessary to change something in this issue."
While it's unclear how many prisoners each side is currently holding, the rebels have said they believe the Kiev government forces have around 580 of their fighters, as of Feb. 21. The figure for Ukrainian army soldiers held by rebels is thought to be higher and includes the member of parliament and army volunteer Nadiya Savchenko, who is on hunger strike in a Russian prison while she awaits trial for murder, and noncombatants such as film director Oleh Sentsov, a civilian who was arrested in Crimea and is being held in Russia on suspicion of plotting terrorist attacks.
Ukraine claims both are hostages, whereas Russia says they are legitimate prisoners awaiting trial.
The Minsk II agreement, which was signed on Feb. 12 and came into force on Feb. 15, states that the "release of all hostages and illegally held persons, based on the principle of 'all for all,'" would be completed "on the fifth day after the pullout (of weapons)."
The pullout of weapons was supposed to begin on the second day of the ceasefire and be completed no later than the beginning of March, which means all hostages should have been swapped by March 9.
While details of the impasse are not yet available, Budyk said in his Facebook post that the decision to halt the hostage swap was made by leader of the separatist, self-styled Donetsk People's Republic, Oleksandr Zakharchenko.
Zakharchenko claims that the decision was made because Ukraine had not implemented parts of Minsk II, a claim denied by Ukraine.
The war began on April 6, 2014, and has seen more than 6,000 people killed, as many as 15,000 wounded and around 1 million people displaced from their homes in the disputed regions of Luhansk and Dontesk.
© Copyright IBTimes 2023. All rights reserved.
FOLLOW MORE IBT NEWS ON THE BELOW CHANNELS