Antarctica Plunges Into Darkness During Total Solar Eclipse, Satellite Images Show [Photos]
KEY POINTS
A total solar eclipse darkened Antarctica's summer skies last Dec. 4
NASA Earth Observatory shared satellite images of the phenomenon
There will be four eclipses to look forward to in 2022
Antarctica was plunged into darkness during the only total solar eclipse of the year on Dec. 4. Although only a few people were able to witness it in person, satellites in space were able to catch a glimpse of the phenomenon.
A total solar eclipse happens when the moon passes between the sun and the Earth. This year's total solar eclipse was only viewable from Antarctica and just a few scientists, tourists and experts were able to see the event in person.
But that doesn't mean that we can't have amazing views of the year's only total solar eclipse, as some satellites also spotted the phenomenon from space.
NASA Earth Observatory shared two stunning images of the total solar eclipse Tuesday. The first one was captured by the Earth Polychromatic Imaging Camera (EPIC) on the Deep Space Climate Observatory (DSCVR) satellite, which always has a "global view" of the Earth from 1.5 million kilometers away. In it, one can see a patch of darkness caused by the eclipse on the southern part of the planet.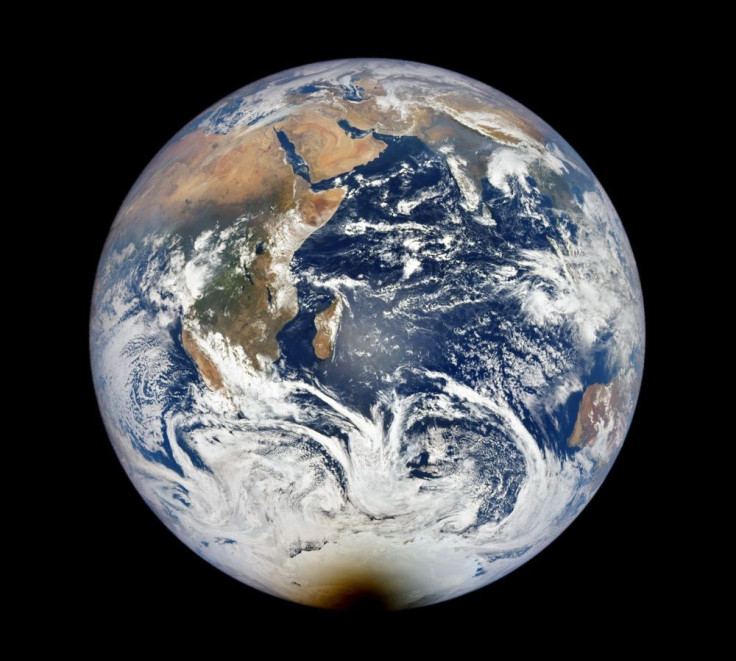 In another image, this time captured by the Operational Land Imager (OLI) instrument on the Landsat 8 satellite, one can see a comparison of the Pensacola Mountains between Dec. 15, 2019 and Dec. 4, 2021, when the mountains were covered in darkness.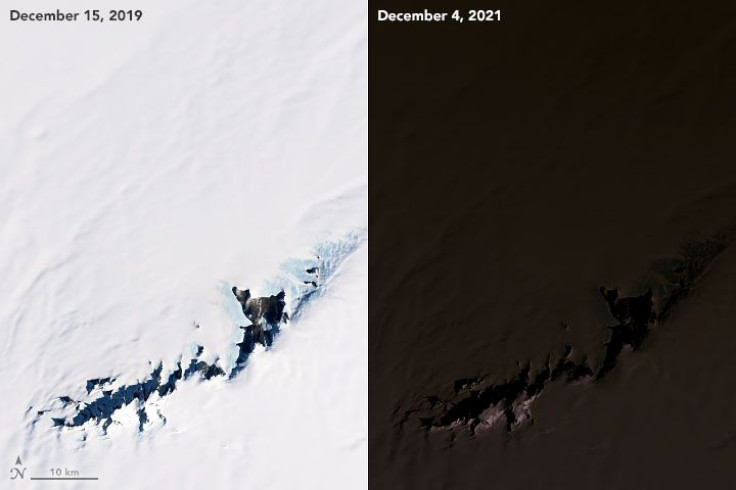 The 2021 image was taken at exactly 7.35 a.m. UTC (2.35 a.m. ET), mere minutes before the eclipse reached totality at 7.44 a.m. UTC. It is an even cooler image considering that Antarctica sees only two seasons: summer with six months of daylight and winter with six months of darkness. The eclipse darkened the Antarctic skies when it was experiencing six months of daylight.
Astronauts aboard the International Space Station (ISS) also captured stunning views of the total solar eclipse.
"Saturday morning, the Expedition 66 crew squeezed into the Cupola to check out the total solar eclipse that occurred over Antarctica and the Southern Ocean," NASA astronaut Kayla Barron noted. "Here the moon casts an oblong shadow on the Earth's surface. It was an incredible sight to behold."
A Twitter user also shared an incredible image of the eclipse. Although this one wasn't exactly from space, the user noted that it was captured from a Boeing 787 as it was passing over the Weddell Sea.
Those who missed this year's eclipses need not fret because 2022 has four eclipses in store, Time and Date noted. They include two total lunar eclipses in May and November and two partial solar eclipses in April and October.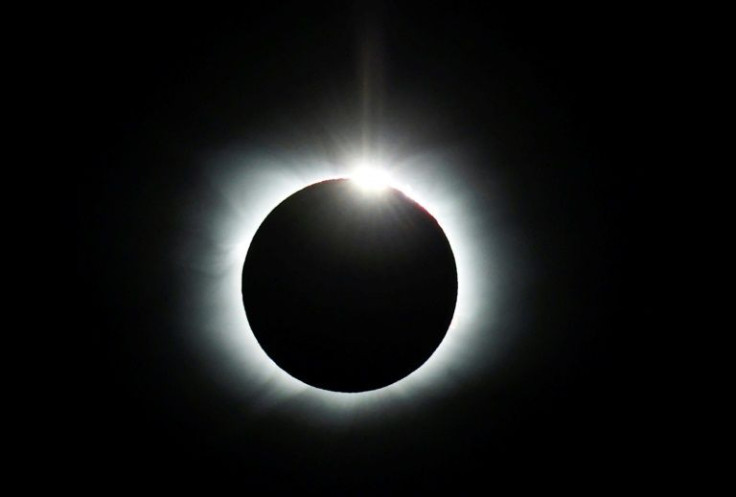 © Copyright IBTimes 2023. All rights reserved.