Anthony Shadid, NYT's Foreign Correspondent, Dies in Syria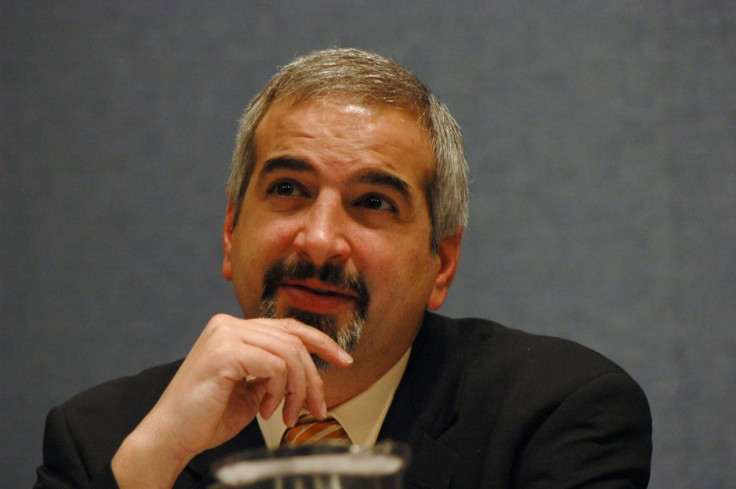 The widely respected foreign correspondent of the New York Times, Anthony Shadid, died of an asthma attack on Thursday in Syria, according to reports.
Shadid was on assignment in Syria to collect information about the Free Syrian Army and the rebel forces opposed to President Bashar al-Assad's regime.
Times photographer Tyler Hicks, was accompanying Shadid on his assignment. Although carrying medication with him, Shadid's asthma attacks kept escalating before their departure from Syria, Hicks told the New York Times.
A week before the death, Hicks and Shadid made their way into the Syria's Idlib province from Turkey. The two traveled in the middle of the night cutting through the barbed-wire fence demarcating the countries' borders. Guides on horsebacks awaited them on the other side. Hicks reported that Shadid experienced a first violent asthma attack, perhaps set off by an allergy to horses, but he was able to recover.
However, on their way out of Syria, Shadid suffered the fatal attack. Hicks attempted to revive Shadid through cardiopulmonary resuscitation but failed.
I stood next to him and asked if he was O.K., and then he collapsed. He was not conscious and his breathing was very faint and very shallow, Hicks told the Times.
I could see he was no longer breathing.
After notifying Times editors, Hicks carried Shadid's body into Turkey.
Shadid's death is a great loss to the world of journalism. Friends and readers mourned him across social media platforms.
NYT's The Lede blog has recorded some Twitter remarks.
Anderson Cooper, CNN anchor, tweeted: NYTimes reporter Anthony Shadid has died. Such a brave and smart reporter. A terrible loss. My thoughts are with his family and friends.
United States ambassador to the United Nations, Susan E. Rice, also tweeted: Heartbroken by the loss of the NYT's Anthony Shadid in Syria. One of the world's bravest and best journalists.
Rarely does a journalist die and the world is different, but without Shadid we will know less, and settle for less nuanced, less human truth, Peter S. Goodman, executive business editor at The Huffington Post, posted in a first tweet.
Newspaper people often discover that when we're away, they can put out [the] paper just fine. But not this time, not without Shadid. Great void, Goodman followed.
Shadid was born in Oklahoma City and attended the University of Wisconsin where he graduated with a Bachelor of Arts in politics and journalism in 1990.
He began working for the Associated Press, reporting from Cairo, and then moved on to the Boston Globe in 2001. From 2003 to 2009, he worked for the Washington Post. The New York Times hired him in 2009 as the Baghdad Bureau Chief. Just last year, Shadid became the Beirut, Lebanon bureau chief.
At age 43, Shadid was the winner of two Pulitzer Prizes for his work at the Washington Post in 2004 and 2010. He is also a candidate for this year's Pulitzer Prize, to be announced in April.
An American of Lebanese descent, Shadid will be remembered as one of the most prominent reporters of the Middle East.
Shadid went above and beyond, putting himself on the line as much as the people he reported about. On assignment for The Globe in 2002, he was shot in the shoulder in Ramallah, West Bank. He was also held hostage -- beaten and held in captivity for 6 days -- in Libya by forces of Moammar Gaddafi.
Despite the perils, Shadid felt compelled to write stories that could have been dismissed or forgotten but instead made an impact.
When giving a speech in Oklahoma City after his release from Libyan captivity, Shadid told the audience a conversation he had with his father.
Maybe a little bit arrogantly, perhaps with a little bit of conceit, I said, 'It's OK, Dad. I know what I'm doing. I've been in this situation before, I guess on some level I felt that if I wasn't there to tell the story, the story wouldn't be told,he said, according to The Christian Science Monitor.
Shadid leaves behind his second wife, Nada Bakri, and two children.
Nonetheless, Shadid will be remembered for his extraordinary and courageous work in the Middle East as a model foreign correspondent.
More than anything, his effort to connect foreign coverage with real people on the ground, and to understand their lives, is what made his work so special. It wasn't a matter of diplomacy: it was a matter of people, and how their lives were so dramatically affected by world events, Martin Baron, editor of The Boston Globe, told The Times.
© Copyright IBTimes 2023. All rights reserved.
FOLLOW MORE IBT NEWS ON THE BELOW CHANNELS