Anti-Racist 'Zootopia' Is Crushing It In Countries Where Diversity Often Doesn't Play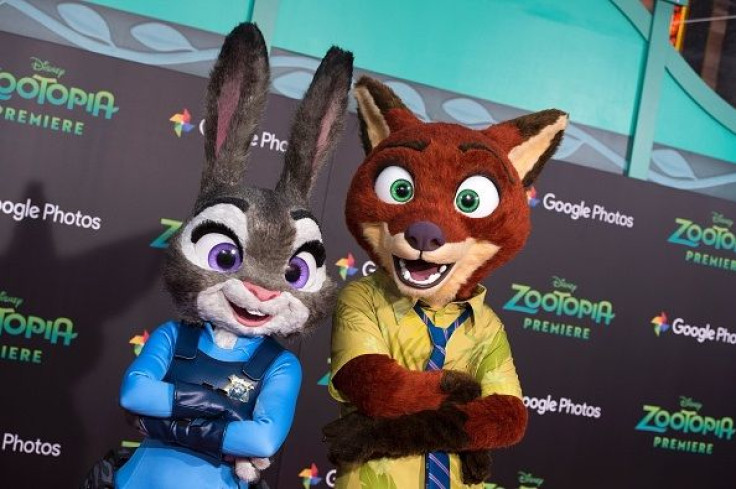 LOS ANGELES — An animated movie with a clever but clear message about racism and police bias continues to draw huge audiences around the world. That's even true in countries with publics — and authorities — not typically keen on such themes. But if the animals preaching it are cute enough and the kids are entertained for a few hours, a little social justice is apparently just fine with Chinese and Russian theater owners.
Disney's "Zootopia," already China's biggest-ever animated film, just passed "Avengers: Age of Ultron" to become Disney's biggest movie in that country, measured in local currency. That's especially welcome news with Shanghai Disneyland Park opening in mid-June, and the fact that "Star Wars: The Force Awakens" — a smash hit in nearly every international market — disappointed in China, which could become the world's biggest box office as soon as next year.
And while the haul in China (not far off the movie's $280 million U.S. box office) stands alone, "Zootopia" has brought in about $527 million in overseas markets. That includes more than $32 million in Russia, another place where diversity is not exactly a mainstream, feel-good topic.
Jonathan Papish, a China movie industry analyst at China Film Insider, told International Business Times that "Star Wars" put audiences there to sleep, but "Zootopia" has been setting box office records since it opened March 4. The movie recently had its Chinese theatrical run extended by two weeks, which should help it climb further up the all-time charts.
That's despite China hardly being the most receptive market to movies with an overt political message. But with Disney's animation studio coming up with some of its more endearing anthropomorphic animals as of late, and a catchy Shakira song, "Zootopia" is cleaning up with audiences everywhere. As Papish reported in China Film Insider, it was especially strong in China's third- and fourth-tier cities, interior manufacturing metropolises where race relations are not a big issue.
"Zootopia" centers on a partnership between a rabbit cop and fox petty criminal who work together to uncover a "species-ist" police conspiracy. Its roaring success in the Middle Kingdom hasn't come without pushback, however. An op-ed in a publication backed by the Chinese military called it a propaganda tool of the U.S., but Chinese social media users fired back, according to the Wall Street Journal.
One user of Weibo — think Chinese Twitter — challenged the government to worry more about how to improve its own cultural exports. The anemic box office performance of even Chinese blockbusters abroad has caused plenty of angst among the country's film execs, and "Zootopia" getting two more weeks to pad its already fat box office numbers won't help with that.
© Copyright IBTimes 2022. All rights reserved.
FOLLOW MORE IBT NEWS ON THE BELOW CHANNELS