China's Money Is Flooding Hollywood, But Its Films Are Sputtering In The US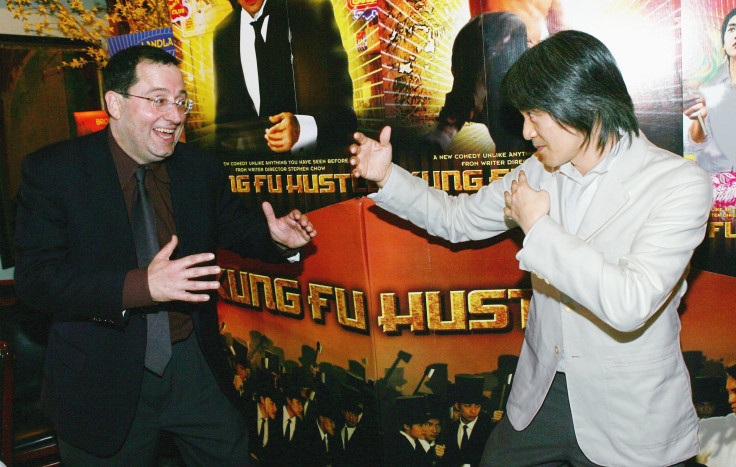 LOS ANGELES — Even as a deluge of Chinese cash flows into Hollywood, Chinese movies are sputtering with American audiences. And despite presiding over the world's fastest-growing movie market — and one that may be bigger than the U.S.'s as soon as next year — China's Hollywood ambitions apparently aren't happening fast enough.
At the March 25 China-U.S. Film Summit in Beijing, which featured keynote addresses from showbiz luminaries such as "Gravity" director Alfonso Cuarón and Academy of Motion Picture Arts and Sciences President Cheryl Boone Isaacs and panels full of executives from both sides of the Pacific, there was plenty of venting about China's inability to crack the code with American moviegoers, despite more money being pumped into its homegrown industry than ever — and those films packing local theaters.
In her recap of the summit, ScreenDaily's Liz Shackleton chronicled a laundry list of complaints on the topic. And it's not just homegrown films' seeming inability to travel that's to blame. Despite a flurry of co-production deals between Chinese and American studios, such as China's second-largest broadcaster, Hunan TV, ponying up $375 million to invest in a slate of films from Lions Gate Entertainment Corp. and Perfect World Pictures' $250 million arrangement with Universal Pictures, a true co-produced hit remains frustratingly elusive.
Rance Pow, the chief executive of film consulting firm Artisan Gateway, said co-productions "haven't hit their stride yet," and that's a major issue. David Lee, the chief executive of marketer and distributor Leeding Media, blamed subtitles. "One thing we've got to think about is the fact that American audiences are not used to reading subtitles in the way that other marketplaces are," he said.
And adding insult to injury, after a stretch where homegrown films dominated, U.S. studio films currently occupy the top two spots on China's box-office charts. Chinese movies packed theaters during the Chinese New Year season, when its cinemas are closed to imports, but Hollywood has taken advantage of the window reopening. Disney's "Zootopia" has made more than $173 million in China since opening March 4, and Warner Bros.' "Batman v Superman: Dawn of Justice" opened with a $57 million weekend, which fell short of expectations but still put it comfortably in the lead.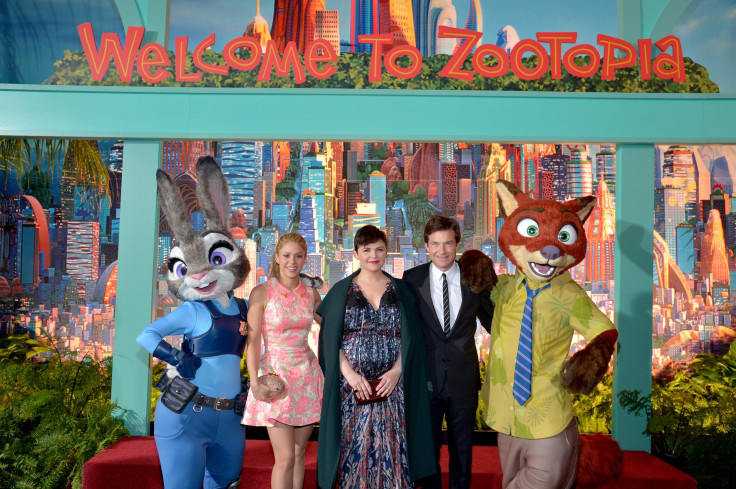 Chinese films haven't traveled as well as one might think for a variety of reasons, including the fact that its domestic audience trends much younger than almost everywhere else, but blaming subtitles seems to miss the mark. Sure, they can clutter the screen and jokes often land at different times for the listening and reading audiences, but plenty of subtitled movies have made tons of money in the United States.
Ang Lee's Mandarin-language 2000 martial arts epic "Crouching Tiger, Hidden Dragon" was a surprise smash hit, making $128 million at the U.S. box office — and picking up an Academy Award for best foreign-language film. Another Chinese martial arts adventure, Zhang Yimou's "Hero," made nearly $54 million at American theaters despite being released in the U.S. nearly two years after the movie premiered in China in late 2002. And more recently, Mexican dramedy "Instructions Not Included" reeled in more than $44 million in the U.S.
All those films resonated with American audiences despite forcing them to read words on a screen. But they also got plenty of promotion and buzz once the movies opened here — something China's biggest-ever film, Stephen Chow's delightfully insane comedy "Mei Ren Yu (The Mermaid)" didn't. And maybe there's something to giving Chinese movies some of the same hype in the U.S. that American films such as "Batman v Superman" get in China — where stars Ben Affleck and Henry Cavill traveled to promote the film.
"The Mermaid" made $522 million in China and only about $3.1 million in the U.S, even though it had the highest per-theater average of any movie the first two weeks it was released here. But despite that obvious demand sign, its extremely limited footprint and lack of any kind of advertising or buzz never seemed to give it much of a chance to catch on. It maxed out at 106 theaters on March 4 — when "Zootopia" premiered and cannibalized much of its would-be audience.
While "The Mermaid" clearly did not need American dollars to pay huge dividends, its complete lack of hype, even in Los Angeles, seems curious given China's clear desire to be relevant in American theaters. The country's richest man, Dalian Wanda Group founder Wang Jianlin, owns many of them — his firm owns AMC Theatres, which agreed to acquire Carmike Cinemas. And besides, the movie had an estimated $60 million production budget and a director who's a known quantity internationally. Chow's 2005 "Kung Fu Hustle" made $20 million in China, $8 million in Hong Kong — and $17 million in the U.S. And spending some marketing cash to give "The Mermaid's" Mandarin-speaking megastars Deng Chao, Kris Wu, Zhang Yuqi and Show Luo a higher profile in the U.S. would seem to make sense for all parties.
Maybe Cuarón can help crack the code. At the summit, he said he would like to make a movie in Chinese. That's certain to get plenty of buzz on both sides of the Pacific.
FOR FREE to continue reading
✔️ Unlock the full content of International Business Times UK for free
offer available for a limited time only
✔️ Easily manage your Newsletters subscriptions and save your favourite articles
✔️ No payment method required
Already have an account?
Log in
© Copyright IBTimes 2023. All rights reserved.