Anti-Semitism In Europe: Jews Fleeing Germany Amid Rise Of Islamic Extremism, Far-Right Radicals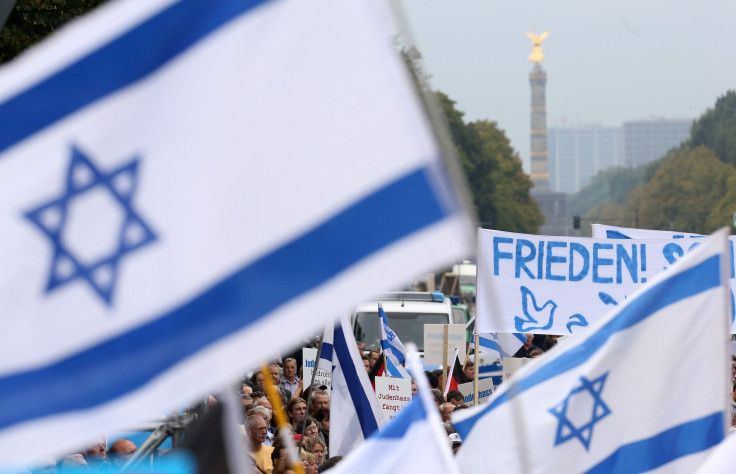 Mounting security concerns have caused the German Jewish population to fear for their safety and even to flee the country for Israel, the leader of the Jewish community in Hamburg, Daniel Killy, said Tuesday. An increasing threat of Islamic extremism, as well as a growing right-wing political movement, has created difficulties for Jewish people in the country, he said.
"No, we are no longer safe here," Killy told news outlet Tagesschau, as reported by the Jerusalem Post. He cited "the terrible fear of naming Islamism as such" as contributing to the lack of security he and other German Jews have felt. More than 200 German Jews fled the country in 2015, according to the Jerusalem Post report.
Security concerns across Europe were raised following attacks on Paris in November 2015, claimed by the Islamic terror group known as ISIS, in which French and Belgian nationals slaughtered 130 people across the city in bars, restaurants and cafes. The massacre was the worst attack on French soil since WWII, and fears of similar attacks rippled across cities throughout Europe.
Germany has also found itself at the epicenter of an ongoing global refugee crisis. Escalating conflicts throughout the Middle East and North Africa sent more than 1 million refugees seeking asylum in Europe in 2015, with close to 1 million looking to settle in Germany. The European nation has been a popular destination for refugees because of its strong economy as well as Chancellor Angela Merkel's outspoken welcome of asylum-seekers, the majority of whom are Muslim and fleeing a civil conflict in Syria.
While the newly-arrived asylum-seekers account for 1 percent of the national population, Germany has encountered many obstacles to integration, including the rise of far-right political movements such as the anti-Islam group Pegida as well as pockets of self-proclaimed neo-Nazis throughout the country. These groups have mostly targeted Muslim populations, though anti-Semitic acts, including swastika graffiti have affected the Jewish population.
© Copyright IBTimes 2023. All rights reserved.
FOLLOW MORE IBT NEWS ON THE BELOW CHANNELS