Antonov AN-225 'Mriya' Plane Destroyed: Ukraine Mourns Loss Of World's Largest Plane
Ukraine officials have confirmed that the Antonov AN-225 "Mriya" aircraft – the world's largest plane - was destroyed during the Russian attacks on the country.
Ukrainian Foreign Minister Dmytro Kuleba confirmed the news on Twitter, saying, "Russia may have destroyed our 'Mriya.' But they will never be able to destroy our dream of a strong, free and democratic European state. We shall prevail!"
The "Mriya" or "Dream" cargo plane was located on an airfield near Kyiv at the time of the attack by Russian occupants, Ukraine authorities said in a tweet. They continued by saying that they will "rebuild the plane."
Antonov Company, the aircraft designer, said in a tweet that it currently "cannot report on the technical condition of the aircraft" until it is inspected by experts and that an official update would be coming.
On Sunday, Ukroboronprom, the Ukrainian state defense company, which manages Antonov, released a statement about the aircraft, saying that the plane had been destroyed and would be rebuilt at Russia's expense. Ukroboronprom put a cost on the plane's rebuild project at $3 billion, which it said would take over five years to complete.
"Ukraine will make every effort to ensure that the aggressor state pays for these works," Ukroboronprom said.
It went on to say in its statement that the aircraft was a "symbol of Ukraine's aviation capabilities."
The plane was an aviation marvel with six turbofan engines that were able to carry 250 tons of cargo, almost twice the cargo of a Boeing 747, according to the Air Charter Service website. The plane has a maximum speed of 528 miles per hour, Air Charter Service said.
"Mriya" supporters took to Twitter to mourn the plane's destruction.
One user wrote about the aircraft, "Rest In Peace" Mriya.
Another person wrote that it was a "sad day for aviation."
And another user wrote, "You will always be remembered!" in honor of the aircraft.
At the time of the attack, the aircraft was under repair at the Hostomel Airport in Ukraine, so it did not have time to leave the country, Ukroboronprom said.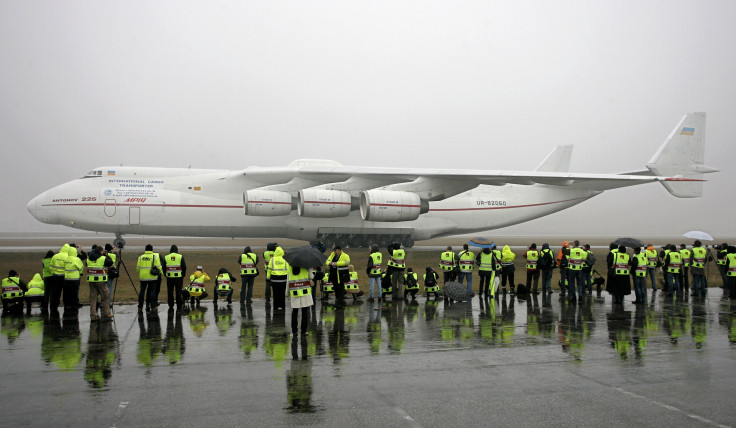 © Copyright IBTimes 2023. All rights reserved.