Apple 2018 Rumors: LG Will Supply OLED Panels For 'iPhone X Plus'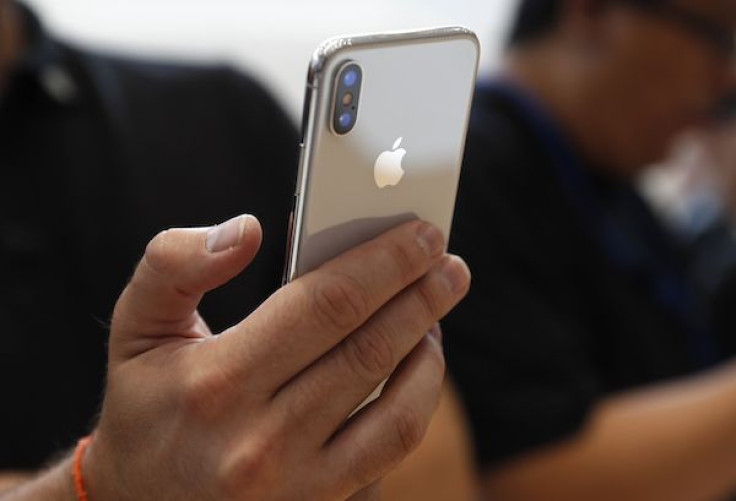 LG Display's stock price increased this week to its highest point in a one-month timeframe after an Electronic Times report said the company will supply Apple with OLED panels for its 2018 iPhones.
Apple is expected to release three iPhones again this year, which could include features found on the latest iPhone X -- and for a lower price.
LG OLED Displays For 2018 iPhones
LG Display will supply 15 million to 16 million OLED panels for this year's iPhone lineup, the report said. LG, which already supplies LCD panels for the iPhone 8 and iPhone 8 Plus, is reportedly negotiating with the Cupertino company to boost OLED supply.
Samsung currently dominates the supply of OLED displays Apple uses on the iPhone X. In a regulatory filing, LG revealed last week that Apple did not receive OLED displays for the current iPhone X. The company added that nothing had been decided about future panel supply for the device.
If LG supplies OLED panels this year it could take away the full control Samsung has on OLED panels when it comes to iPhones. However, the additional LG units could be a move to meet demand this year. Unlike 2017, Apple is expected to release two new iPhones with OLED displays this fall. The ET report said LG Display will supply Apple with OLED panels for its rumored 6.5-inch model, while Samsung will focus on the 5.8-inch or 6-inch OLED displays. Apple is also rumored to release a 6.1-inch LCD iPhone model.
LG has been stepping up its efforts in OLED production. The company said last week it had received approval from South Korea's Ministry of Trade, Industry and Energy to build its first OLED production facility in China. The approval from the South Korean government came after LG had previously announced in the summer that it planned to build and OLED production plant in Guangzhou, China.
Previous rumors have pointed out Apple's interest in LG's OLED display panels. During the summer, the Korea Herald said Apple was in talks with LG Display for a possible investment of about 2 to 3 trillion won (US $1.75-2.62 billion) into the Korean company's new OLED production lines. The production lines would reportedly be exclusively focused on orders from Apple.
Meanwhile, a report last month said Samsung will supply Apple between 180 to 200 million OLED panels for its 2018 iPhones. The order is much bigger than for the recent iPhone X, when Apple reportedly placed an order of about 50 million OLED panels for the device.
iPhone 2018 Rumors
Reports say Apple will release a larger version of last year's iPhone X this fall, dubbed the "iPhone X Plus." Two of this year's iPhones are expected to come with an edge-to-edge OLED display screen and top notch. The 2018 iPhones are also rumored to feature the TrueDepth camera system that supports the Face ID and Animoji on the iPhone X. The devices are also expected to come with an L-shaped battery structure.
© Copyright IBTimes 2023. All rights reserved.