Apple Allegedly Planning To Simplify Names Of 2018 iPhones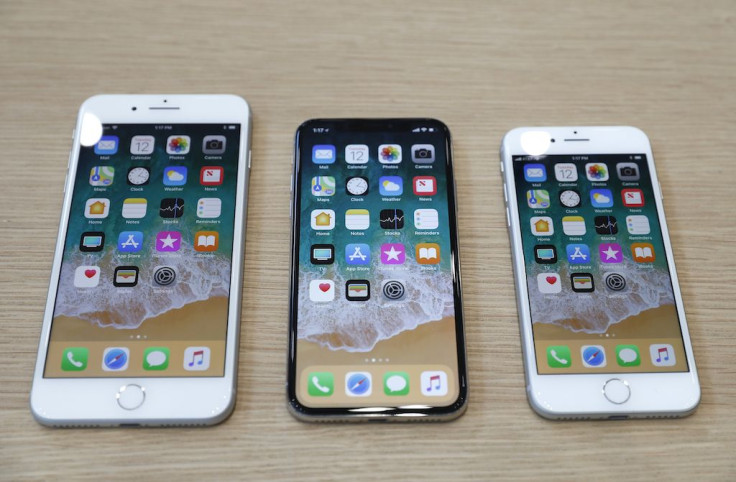 Apple is expected to release a trio of notched iPhones later this year, but there's no information yet on what each of them might be officially called. However, an analyst believes that Apple may be planning to simplify the naming system of the 2018 iPhones by using the "X" branding.
Guggenheim Securities analyst Robert Cihra said in a note to investors that Apple could formally change its iPhone naming pattern this year. Cihra believes that the LCD 6.1-inch iPhone might simply be called "iPhone" without any numbering. Meanwhile, the two OLED-based iPhones will both keep the "X" branding to easily inform consumers that these models have better specs, according to Apple Insider.
Previous reports said Apple's trio of new iPhones are the 5.8-inch OLED iPhone (direct successor to the 2017 iPhone X), the 6.5-inch OLED iPhone (the "Plus" model) and the 6.1-inch LCD iPhone. CNET speculates that if Cihra's prediction holds true, then the OLED iPhones could be named as "iPhone X Plus" and "iPhone X2," or "iPhone X (2018)" or just "New iPhone X."
Simply calling the 6.1-inch LCD model as "iPhone" may sound a bit odd, but it does follow Apple's new naming scheme for the iPad. Apple completely ditched the numbering of its tablets after the release of the iPad 2 in 2011. Every new iPad released since then were given new suffixes like Air, mini and Pro. Meanwhile, the base version of the iPad is just referred to as "iPad," "new iPad" or "iPad (year)."
Although this is believed to be a way to simplify the iPhone naming scheme, it might actually end up confusing a lot of consumers. This type of nomenclature could make it difficult for many to differentiate which model they're referring to in the long run. That being said, Apple is in a bit of a predicament when it comes to naming its future iPhones.
Last year, the tech giant skipped the "iPhone 7S" and immediately went with the iPhone 8 name. This marked the end of Apple's "S" naming scheme for every other year — something that has been around since 2009 with the release of the iPhone 3GS. The company also skipped the "iPhone 9" name and called its flagship the iPhone X (pronounced as ten) and started using roman numerals, which may have added further complications.
© Copyright IBTimes 2023. All rights reserved.