Samsung Reveals Weak iPhone X OLED Display Demand; Apple Still Tapping Qualcomm
Samsung Electronics has joined other Apple partners in confirming the weakened demand for the iPhone X. Meanwhile, it has been revealed that Qualcomm will continue to supply LTE modems to the Cupertino giant this year.
Reuters reported Thursday that Samsung has acknowledged the expected struggle of its OLED business for the second quarter. "Generating overall earnings growth across the company will be a challenge due to weakness in the display panel segment and a decline in profitability in the mobile business amid rising competition in the high-end segment," Samsung said in a statement.
Though Samsung did not mention Apple in its statement, it's not that hard to tell that the former was referring to the latter because the South Korean giant is the sole provider of OLED panels for the iPhone X. Hence, Samsung's statement is seen as an indirect confirmation of the slower than expected sales of the iPhone X, Apple's very first smartphone to sport an OLED display.
Apple Insider pointed out that Samsung's statement adds another wrinkle to the ongoing narrative about the iPhone X's disappointing performance. Austrian firm AMS, who supplies components for the TrueDepth camera system, revealed earlier this month that there's been a reduction in production orders. Apple's Taiwanese partner TSMC has also revised its full-year revenue target due to a declining mobile market.
Apple has yet to disclose the official figures, but there have been several indications that the iPhone X underperformed. IBTimes learned earlier this week that five of Apple's assemblers have already confirmed the weakened demand for the iPhone X just a quarter after its release. Apple is expected to set the record straight next week when it publicly discloses its earnings report.
Meanwhile, sources familiar with Apple's plans for its next-generation iPhones for 2018 told Fast Company on Wednesday that Qualcomm will still supply the Cupertino giant with LTE modems this year. Qualcomm is reportedly in charge of 30 percent of the modems needed for the upcoming models that are set for release this fall. The other 70 percent will be supplied by Intel.
It should be noted that Apple and Qualcomm have this ongoing legal battle. However, it appears Tim Cook's company is still reluctant to completely ditch Qualcomm. This contradicts what KGI Securities analyst Ming-Chi Kuo said in February about Apple completely ditching Qualcomm this year.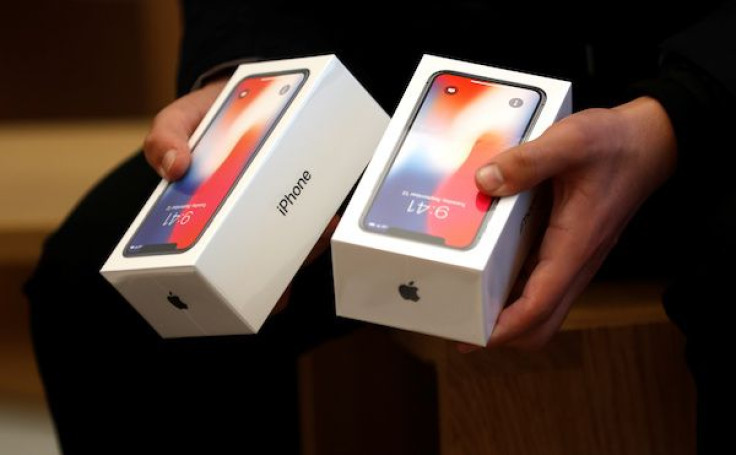 © Copyright IBTimes 2023. All rights reserved.