Apple CEO Tim Cook Drops Car Project Hints: 'We Debate Many Things And Do A Lot Fewer'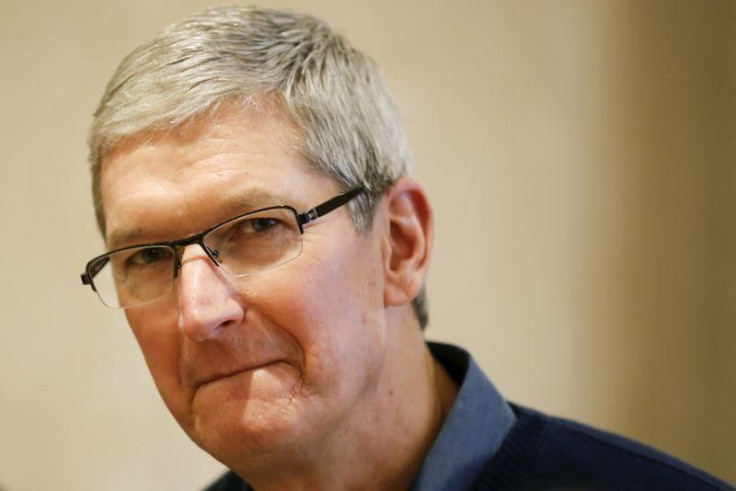 Apple CEO Tim Cook has dropped his strongest hints yet that the company has an ongoing car project. In an interview with Fortune published Monday, Cook did not confirm the company had plans for a vehicle, but spoke in detail about its exploration of various technologies.
Cook was asked about the numerous amount of car expert hires that had taken place, which includes top talent from Tesla. He said that Apple explores many different products and ideas, but in practice enters very few markets. "We debate many things and do a lot fewer," said Cook.
"But once we start spending gobs of money — like when we start spending on tooling and things like that — we're committed," said Cook, drawing a line between hiring hundreds of people for exploration and making a serious investment.
Apple has remained tight lipped in public about any car project, but reports based on leaks claim that the car program is called "Project Titan." A January report claimed that the project was on a hiring freeze, after chief design officer Jony Ive was unhappy with the current state of progress.
Cook did not deny the company had an ongoing car project, but did explain that Apple will explore ideas without knowing for sure what the end product will look like, or the ideas may be used for a different product. "Part of exploring technologies and picking the right one is becoming so familiar with it you can see ways that it can be used," he said.
Apple's car efforts have drawn ridicule from Tesla CEO Elon Musk, who says that Apple is referred to internally as "the Tesla graveyard," where employees who couldn't cut it at Musk's firm go to work. "I'm not kidding," he said in an October interview. Musk also said that cars, compared to smartwatches or phones, were very complex as a designer can't simply ask a company like contract manufacturer Foxconn to build a car.
Apple Inc. (AAPL) | FindTheCompany
© Copyright IBTimes 2023. All rights reserved.