Apple Inc. (AAPL) Shares Tumble, Wiping Almost $50B Off Value Following Weak First Quarter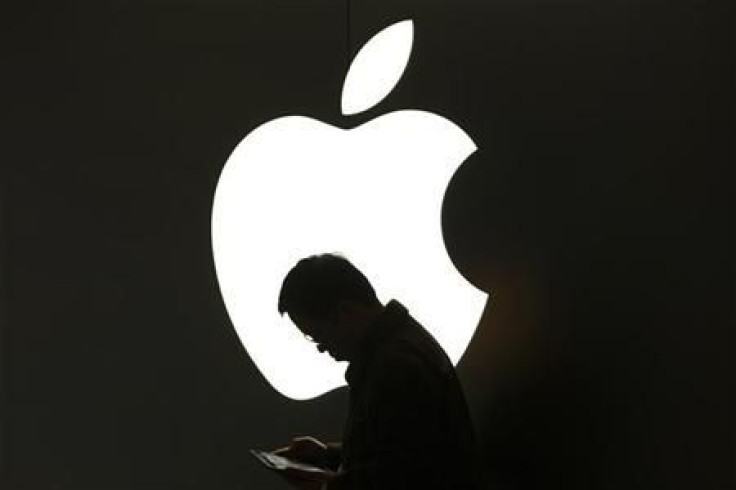 UPDATE: 6:45 p.m. EDT --- Investors jumped on an Apple stock-buying opportunity Wednesday, pulling the price back from a more than 8 percent plunge since the company reported Tuesday its first quarterly sales drop in 13 years and missed Wall Street's top- and bottom-line forecasts.
Apple Inc. shares closed 6.5 percent lower Wednesday, to $97.82, recovering about $12 billion in market value after the iPhone maker shed nearly $50 billion in market value between the closing bell on Tuesday and market open the following morning.
The world's most valuable company was worth $574 billion before its dismal earnings report was released; that figure dipped to $527 billion before recovering to $539 billion by the closing bell Wednesday in New York. The company remains well ahead of its nearest rival in market valuation, Google-parent Alphabet Inc., which was valued at nearly $480 billion after a slight drop in share price on Wednesday.
Apple's share price recovered a slight 0.1 percent in after-hours trading.
Apple has been struggling with flagging sales of its core product, the iPhone, which makes up well more than half of the company's sales. A slowdown in China had led to a drop in demand in Apple's most important growth market.
Apple reported a nearly 13 percent drop in sales for the three months ending in March, to $50.56 billion, below analysts' consensus estimate of $52 billion. Profits also missed Wall Street forecasts with a 23 percent drop to $10.5 billion.
Apple's second-quarter guidance also disappointed with estimates for revenue of between $41 billion and $43 billion and gross margin of between 37.5 percent and 38 percent, lower than analysts expected.
Customers have not upgraded to the iPhone 6S as much as the company had expected they would, and with little anticipated from the company until the debut of the iPhone 7 in September, the company's share price could fall further.
Original story:
Apple Inc.'s stock price took a hit at the start of trading on Wednesday, dropping over 8 percent after the company missed Wall Street estimates on earnings and revenue for the first time in four years as the slowdown in the global smartphone market wiped $40 billion off the company's market value.
Apple Inc. (NASDAQ:AAPL) stock, which closed at $104.35 per share on Tuesday before Apple announced its results for the first three months of 2016, opened more than 8 percent down at $95.99, while the wider S&P 500 index remained steady.
The drop means almost $50 billion wiped off Apple's market cap (approximately the value of Netflix), but at $527 billion (down from $574 billion at close) it remains the world's most valuable company, well ahead of its nearest rival, Alphabet (NASDAQ:GOOGL). However, some analysts suggest this is not the end of Apple's price drop based on the company's weaker-than-expected guidance for the current quarter.
On Tuesday Apple reported revenue of $50.56 billion (down 12.9 percent) for the three months to the end of March, while earnings per share came in at $1.90 per diluted share. The consensus among Wall Street analysts polled by Thomson Reuters before the results were announced was for Apple to report revenue of $52 billion and earnings per share of $2. Profits were down even further, with the $10.5 billion significantly down from the $13.6 billion it reported last year — a drop of 23 percent.
This represented Apple's first quarterly revenue decline in 13 years, with CEO Tim Cook calling the quarter "very busy and challenging." Apple saw revenue decline year on year in Greater China, a market that has been a source of huge growth for the company in the past two years.
Looking at the current quarter, Apple estimates revenue of between $41 billion and $43 billion and gross margin of between 37.5 percent and 38 percent — which was lower than analysts have been expecting.
© Copyright IBTimes 2023. All rights reserved.
FOLLOW MORE IBT NEWS ON THE BELOW CHANNELS