Apple Inc.'s Diversity Struggle On Full Display At Apple iPhone 6S Event
It took nearly 45 minutes, multiple demos and several product announcements before a woman appeared on the stage at Apple's iPhone 6s event Wednesday. And it was another 15 minutes before a female Apple employee was included in the presentation.
Like most things in Silicon Valley, Apple's iPhone, iPad, Watch and Apple TV event was dominated by white men, once again illustrating the tech industry's problems when it comes to including women and people of Hispanic and African-American descent.
Irene Walsh, head of design at app creator 3D4Medical, broke the streak of male presenters when she hopped on stage at San Francisco's Bill Graham Civic Auditorium to demonstrate her company's software on the iPad Pro, which was announced Wednesday.
Viewers had to wait another 15 minutes before a female Apple employee was finally given a chance to take the stage. That honor went to Jen Folse, Apple's senior design producer, who used her stage time to demo the new Apple TV. It was another 15 minutes before the Apple event featured the next woman, this time Michelle Peluso, CEO of Gilt, who showed how her designer merchandise company's app will work on the new Apple TV.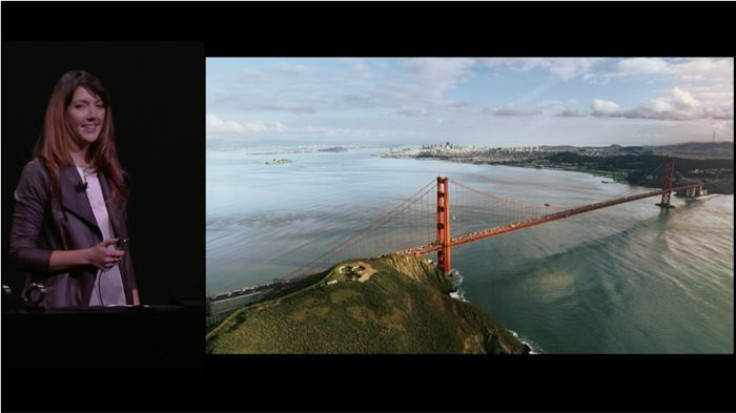 For every four men who took the stage, one woman was included in the event, which is pretty par for the course in Silicon Valley employment. Apple, for example, has a gender breakdown of 69 percent male and 31 percent female.
Adding insult to injury, Adobe Director of Design Eric Snowden offended many viewers during his demo when he adjusted the face of a woman in one of his designs to "give her a little bit more of a smile."
Capping off the event's lack of diversity, few minorities took the stage, and it appears that few if any of the presenters were Hispanic or African-American, which are the two ethnic groups that are typically the least represented in the tech industry. Hispanic people make up 11 percent of Apple's workforce while African-Americans account for 8 percent. Surprisingly, Apple's numbers represent the greatest diversity in the industry despite falling below how the numbers play out in the overall U.S. population.
© Copyright IBTimes 2023. All rights reserved.