Apple iPad 5 Release Coming As 12.9-Inch 'iPad Maxi' Also Rumored: Here's How The Biggie Looks Next To Smaller Models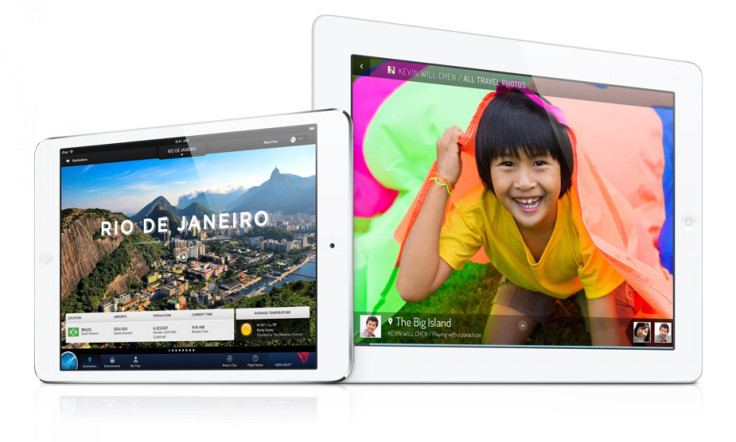 As Apple (NASDAQ:AAPL) is expected to release the fifth iteration of its flagship tablet, the iPad 5, sometime in September, rumors also suggest that the company also is considering a bigger version of the device with a display measuring nearly 13 inches.
Apple's iPad 5, the 2013 model of the device, is expected to feature the same 9.7-inch screen with a resolution of 2048 x 1536 pixels. The new tablet is also likely to be lighter and thinner, incorporating touch sensors with a thin film instead of glass, which is used in existing iPads.
But if rumors in the tech world are to be believed, Apple also is looking at introducing a 12.9-inch iPad in early 2014 that South Korean site ETNews reported in May could be called the "iPad Maxi." The rumor was later brushed aside as an unfounded claim.
The "iPad Maxi" chatter died down until late July, when The Wall Street Journal corroborated the ETNews report, saying Apple recently asked its suppliers for screen designs, measuring slightly less than 13 inches, for a new iPad model.
What if the 12.9-inch iPad really makes it to the market?
To figure out what Apple could do with the larger display, MacRumors commissioned CiccareseDesign to create renderings of the bigger iPad to see how it would look compared to the rumored iPad 5 with iPad mini-like design, iPad 4, the iPad mini and the MacBook Air.
Here are the renderings of the 12.9-inch iPad: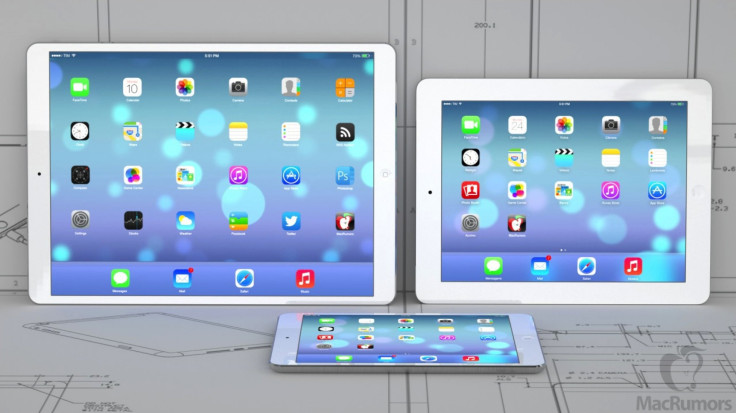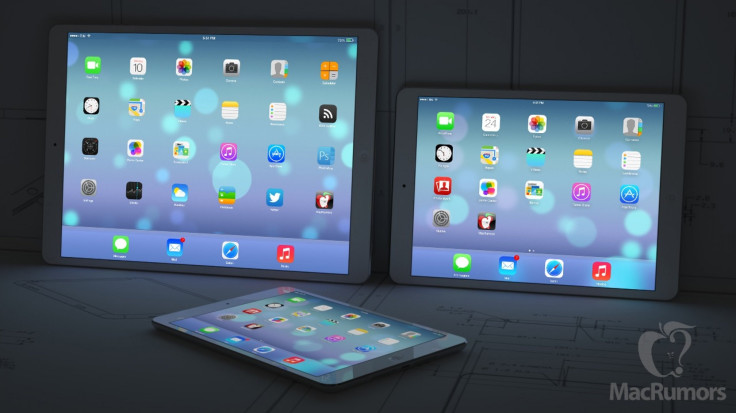 According to MacRumors, the renderings assume that Apple would carry the same 264 pixels per inch density of the current Retina iPad for the 12.9-inch version. If this pixel density were to be implemented, the display of the bigger iPad could easily sport an increased resolution of 2712 x 2048 pixels.
Carrying these enhanced display specifications also could allow the iPad's home screen to have at least one extra row of app icons and some empty space, the MacRumors report said.
© Copyright IBTimes 2023. All rights reserved.