Apple iPad Mini Release Date Rumors: Why Oct. 5 Makes The Most Sense To Launch
In about two weeks, Apple is expected to hold a large media event to debut several new devices, including a new iPhone - the unofficially dubbed "iPhone 5" - as well as a new iPod Nano, a new 13-inch Retina Macbook Pro, and possibly, a brand-new addition to the iPad line, the "iPad Mini."
The iPad Mini is Apple's contender in the newfound war of the 7-inch tablets, which is currently being waged between Google's Nexus 7, Amazon's Kindle Fire, and Barnes & Noble's Nook Tablet. The iPad Mini, which has a reported screen size of 7.85 inches, is expected to be even more appealing to consumers than Apple's last three 9.7-inch predecessors, given its smaller, thinner form factor and its presumably lower price point.
For months, we believed Apple would unveil all of these devices at one singular event, but scatter their respective release dates to prevent large crowd build-ups within its physical stores. But on Monday, two separate news sites with ties close to Apple say the company will unveil the new iPhone 5 in September, and wait to unveil the new iPad Mini in October.
It all started with a blog post from John Gruber of Daring Fireball, who was one of the first to discuss Apple developing its mini tablet. On Aug. 23, Gruber ruminated about the likelihood of the iPhone 5 and the iPad Mini sharing the same stage.
"I'm thinking it makes more sense for Apple to hold two events," Gruber said. "First, an iPhone event, focused solely on the new iPhone and iOS 6. Then, the iPhone ships nine days later, and there's another wave of iPhone-focused attention as the reviews come out. Then, in the first or second week of October, Apple holds its traditional "music event", exactly along the lines of the events at which they've been debuting new iPods for the last decade."
Shortly after Gruber's post, The Loop's Jim Dalrymple, who is known for his trademark "Yep" to confirm Apple rumors, reposted Gruber's quote and added a line of his own, a longer one this time.
"Oh that Gruber is a smart fellow," Dalrymple said.
Now, news sites like PC Magazine, USA TODAY and Fox News are reporting Apple will hold separate events for the iPhone 5 and iPad Mini.
Why Apple Will Not Hold Separate Events
It's most likely that these news sites are taking a few trusted sources at their word, but in all likelihood, we still believe Apple will unveil all its products at one event in a clean and efficient manner, and release the devices at a separate time.
This belief is not based off fact, but rather history: most recently, Apple chose WWDC in San Francisco to unveil a slew of new products and services (new Retina MacBook Pros, new laptops, iOS 6 and OS X Mountain Lion), even though their release dates were all separate. Unless Apple is planning on announcing the iPhone 5 and nothing else on Sept. 12, it makes little sense to split up the events.
Apple product unveilings are always big events. If we only see one device unveiled, will the excitement really be enough? If any product can stand alone on the stage, it's the iPhone, but still, we all know Apple enjoys making a spectacle as much as anyone. They were certainly upstaged by Google's high-flying I/O Conference this year; they could totally step it up by unveiling an entire family of new products, but spreading out when the public actually gets them.
Don't be so quick to give into these new reports: There may be a lot of new products to unveil, but Apple enjoys making itself seem like a giant. If Apple unveils at least four new devices (iPhone 5, iPad Mini, iPod Nano and 13-inch Retina Macbook) at one event, it will make a single, powerful statement as America's most innovative company.
Assuming Apple unveils everything at once, when will the iPad Mini be released? Apple will most likely get the new iPhone out of the way, considering it's more ready from a production standpoint, and the product is the one everyone's been waiting for.
Many believe the release date for the iPhone 5 is Sept. 21, nine days after its unveiling. This date was first reported by iMore and confirmed by The Verge, The Loop, Reuters, Bloomberg, the New York Times and CNN. But what about the iPad Mini's release date?
Say It With Me: "October 5"
On Aug. 21, DigiTimes reported that the iPad Mini production will ramp up in September, and a reported four million units are said to be ready by the end of that month. In other words, we'll likely see the iPad Mini on stage on Sept. 12, but we won't see it on store shelves until production is sufficient.
"Rumors are circulating in the IT market that Apple will launch its 7.85-inch iPad in October with a thinner screen frame to allow the device to feature a bigger display area than other competing products and will also feature a resolution similar to that of iPad 2,"reported Digitimes' Max Wang, citing sources from the Apple's "upstream supply chain."
We don't have a more specific date as to which Friday in October, Apple would release the iPad Mini, but if the company waits long enough, it could strategically overshadow Microsoft's first tablet launch for the Surface.
Therefore, we'll likely see the iPad Mini launch any time between Friday, Oct. 5, and Friday, Oct. 26.
I believe Apple is going to choose Friday, Oct. 5 to launch the new iPad Mini.
For one, Oct. 5 will be the one year anniversary of Steve Jobs' tragic death. This day in October will always carry significance to the Apple family, and it would be fitting to release Apple's most accessible tablet yet unto the masses on that very day.
Steve Jobs loved the iPad; in fact, the original iPad was in the Apple pipeline before the first iPhone. Jobs believed the iPad could really be the next big thing in personal computing, using a truly mobile computer for organization, word processing, and artistic design. That's exactly what Jobs launched in 2010 with the first iPad, but since then, the tablet has gotten lighter, better, brighter, and more beautiful. Now, with a sleeker, sexier, and cheaper iPad about to launch, Jobs' dream of a more connected world may come true.
It would be awfully fitting to see the new iPad Mini honor Apple's founder in this way.
iPad Mini Features: What We're Expecting
We haven't seen nearly as many iPad Mini prototypes as iPhone 5 prototypes, but we have received a number of photos, images and engineering samples that may give us an idea of the iPad Mini's size and features.
On July 10, a photo set of the alleged iPad Mini suggested the mini tablet would be much wider and a little taller than the Nexus 7, Google's recently introduced 7-inch tablet, and it would be slightly thinner than Apple's third-generation "new" iPad. Here's Ingram with the details:
"What we've found, using a pixel count, is that the iPad Mini should be around 213.36mm tall and about 143.67mm wide. This is approximately two-thirds of the size of the new third-generation iPad. The new iPad is 185.67mm wide, 241.3mm tall, and 9.39mm thick."
The iPad Mini will almost definitely feature a Retina Display, front and rear cameras (iSight and FaceTime), and a smaller dock connector (like the iPhone 5). Read here for more information about the alleged features and specs of the iPad Mini.
Your Thoughts
When do you think Apple will release the iPad Mini? Do you think it will be unveiled at an event separate from the iPhone 5 event as well? Shoot us an email or drop us a comment in the section below.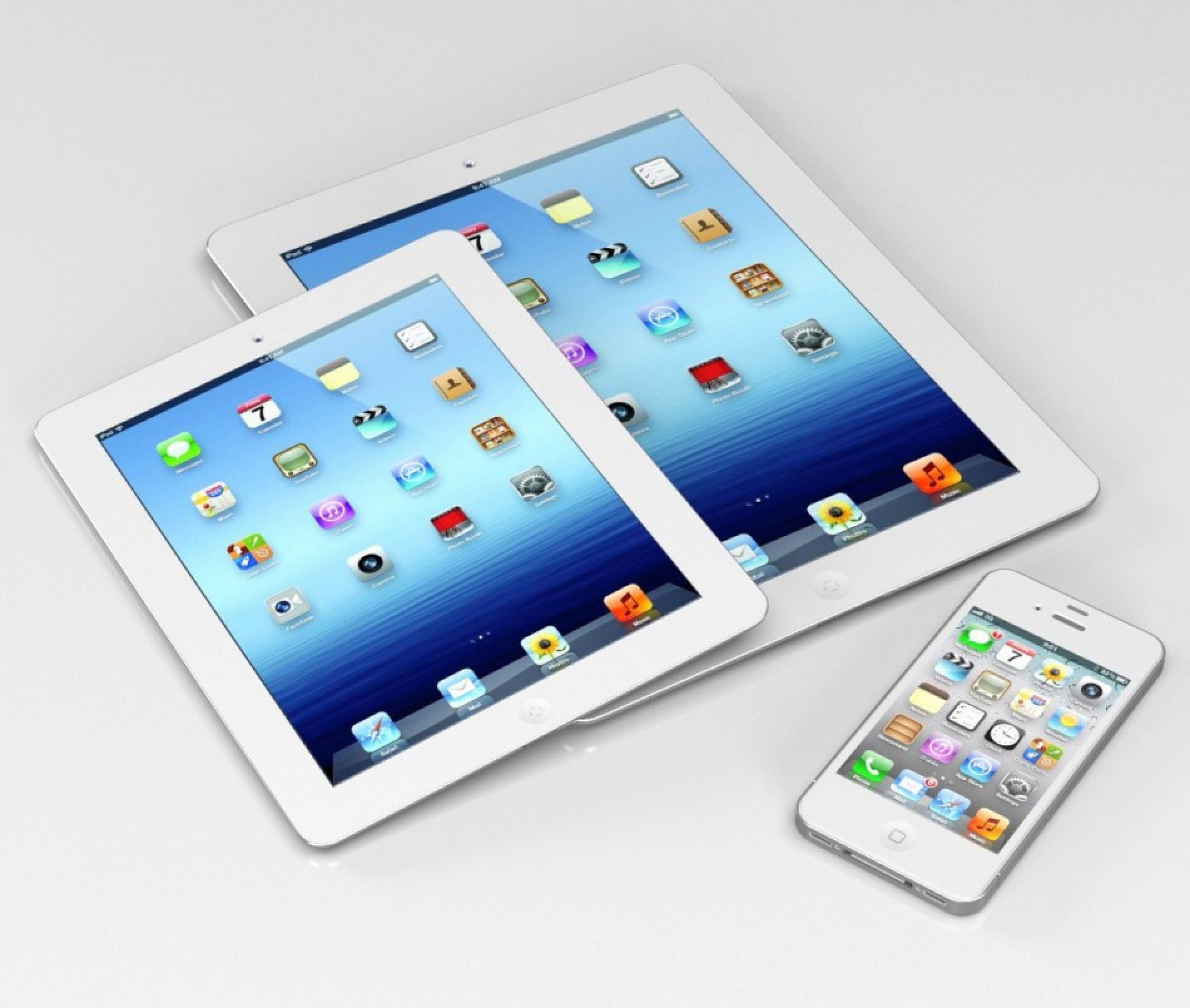 © Copyright IBTimes 2023. All rights reserved.