Apple iPad Sales Eat Into Android Popularity Within Corporations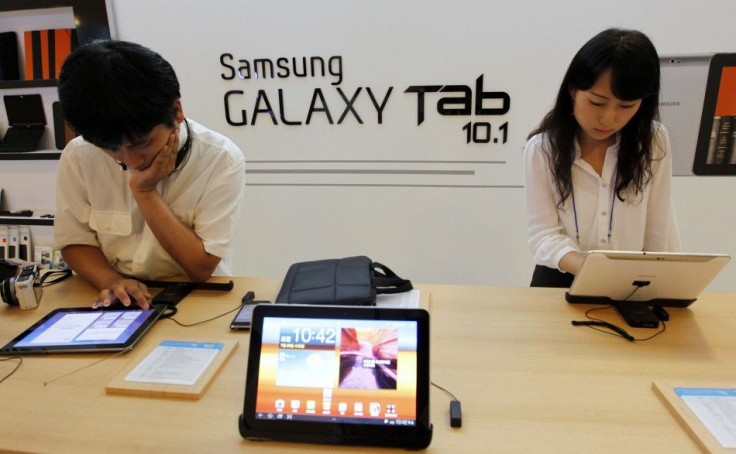 A report published on Thursday by Good Technology, a company that provides managed device services for enterprises, suggests that Apple COO Tim Cook's dismissal of tablet competition may prove accurate after all.
The iPad and the iPad 2 account for 97 percent of all tablet activations, and iPad figures have helped boost Apple's overall share of activations to just under 80 percent, compared to just under 70 percent in the first quarter. iPhone activations are up to 66 percent, compared to 62 percent in the previous quarter.
Good Technology said iPad adoption was driven by the financial-services sectors, which accounted for 46 percent of all adoption, more than triple that of any other industry.
The iPad represented more than 95 percent of tablet activations Good Technology made for corporate clients during Q2 2011, the report read. During this period, Android tablet activations declined slightly to 3.1 percent. The number of iPad activations in Q2 actually exceeded the number of Android phone and tablet activations combined, among Good's clients. When the comparison is just between the iPhone and Android phones, Good Technology saw 66 percent iPhone activations compared to 33 percent Android phone activations.
Advocates of the merchandise say the increased popularity for iPad, an item that has been out for a little over a year, is impressive. These groups add that since the popular tablet has, in fact, pushed aside past Android phones, which are the so-called leading smartphone on the market, it lends to how large the opportunity can grow for tablets in corporations.
Good Technology, which provides management and security tools that allow companies to deploy smartphones and tablets, doesn't account for Research in Motion devices, which connect through a BlackBerry Enterprise Server. Although, Good Technology, which is used by 40 of the Fortune 100, is in the process of supporting of Windows Phone 7 later this year, meanwhile, the company doesn't have data for that platform. The results show how iOS and Android, two platforms not designed specifically for enterprise, are faring in corporate adoption.
The figures show that Apple continues to gain traction in the enterprise and has a bright future ahead, especially if it can get companies to develop corporate apps for iOS. And the one-two punch of having a smartphone and tablet also seems to be paying off for Apple. It raises questions about tablets challengers and how well they'll perform in the enterprise. Rivals need to have a credible answer for both smartphones and tablets and having a stable of corporate apps that can run on both may help decide who wins in this space.

(Reuters)
© Copyright IBTimes 2023. All rights reserved.