Apple iPhone 5S Rumors: Analyst Says Production To Start This Month, Release Date Likely In Late September Or Early October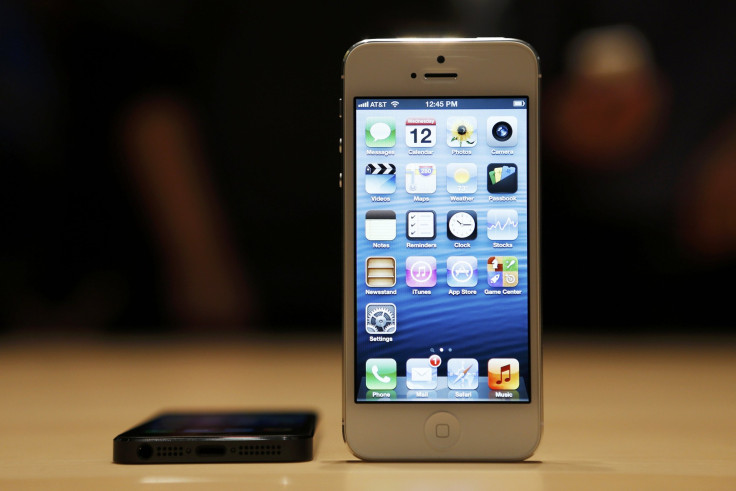 As the tech world is busy churning out rumors about Apple's (NASDAQ:AAPL) next iPhone iteration, unofficially dubbed the "iPhone 5S," an industry analyst issued a note to investors on Monday, saying that the company will begin mass production on its new handset by the end of July.
Analyst Peter Misek of Jefferies said, in the note, that Apple is likely to release the iPhone 5S in late September or early October, and therefore, the new flagship handset will not help the Cupertino, Calif.-tech giant's September quarter earnings, Business Insider reported.
Misek's note comes hot on the heels of a report from China Business News last week, which said that Apple's manufacturing partner Foxconn has started hiring more workers to fill assembly-line positions at its plant in Zhengzhou in northern China for producing the iPhone 5S.
Over the last few weeks, there have been many reports on iPhone 5S component leaks, suggesting that the production of the handset is ramping up and that the release of the device is likely to take place this fall.
In addition to the iPhone 5S, Misek also talked about the so-called low-cost iPhone, claiming that Apple has already begun production of the device. He said that the handset, dubbed the "iPhone Lite," will be priced at $300 to $400, making it more of a mid-tier phone, which "will not be competitive in emerging markets."
Misek's outlook echoes what Pegatron (TPE:4938) CEO T.H. Tung said about the low-cost iPhone in June. According to Tung, Apple's less expensive iPhone will not be cheap, although it is expected to offer more value compared to other feature phones.
Misek also suggested, in his note, that Apple is expecting the low-cost iPhone to be very popular among consumers during the holiday season later this year, allegedly leading the company to shift its orders to cut back on iPhone 5S production, while increasing that of the low-cost iPhone for the end of this year.
Business Insider reported last week that Apple cut production orders for all iPhone models by 20 percent for the second half of 2013, possibly in response to sluggish demand for high-end handsets globally.
The report stated, citing Brian Blair at Wedge Partners, that Apple will produce 90 to 100 million iPhones in the second half of this year, compared to about 120 million units as expected before. The estimate included the upcoming iPhone 5S, the low-cost iPhone, the iPhone 5 and the iPhone 4S.
Misek, on the other hand, said in his note that Apple will put in orders for 50 to 55 million iPhones in the fourth quarter of this year, which include 5 million iPhone 4S units, 20 million low-cost iPhone units and 25 million iPhone 5S units.
© Copyright IBTimes 2023. All rights reserved.