Apple iPhone 6 Rumor: Big Screen Model May Get 128GB Hard Drive, But Is That Necessary With Cloud Services?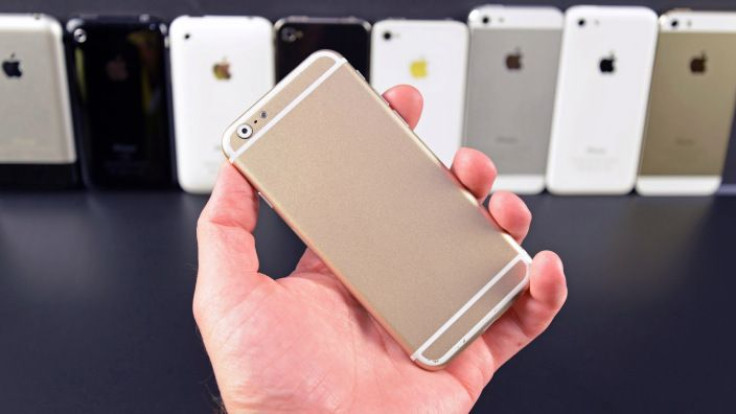 Size doesn't matter, or so they say. But when it comes to storage capacity on a cell phone, is that adage really true?
According to a report Thursday from Chinese site Wei Fang, Apple may be increasing the storage size of the iPhone line up to 128GB on the rumored 5.5-inch iPhone 6, doubling the capacity of the current iPhone 5s. Although the increase in space does have some appeal, does the advent of cloud storage and streaming media apps make the increased space irrelevant?
Historically, local storage on smartphones has been used to house music, movies, pictures, documents and apps that users want to have available at their fingertips. In recent years streaming services like Spotify, Pandora, and Netflix and cloud-storage solutions like Dropbox and iCloud have changed the way that consumers use their smartphones.
Earlier this month at the Worldwide Developers Conference (WWDC), Apple announced iCloud Drive, a cloud-based storage system for all Apple devices. Launching in the fall alongside OSX Yosemite and iOS 8, iCloud Drive allows users to store files in the cloud, making them accessible on any Apple device. ICloud Drive gives customers 5GB for free and will have tiered plans with capacities up to 1TB available at a monthly cost.
"We all know that docs in the cloud provide a convenient way for working on something across platforms," Craig Federighi, Apple's senior vice president of software engineering, said during the WWDC unveiling. "But now with iCloud Drive all of those docs are accessible from within the Finder."
Couple iCloud Drive with iTunes Match, Apple's cloud-based music service, and iPhone users who want access to their photos, documents, movies and music only need local storage for apps and any files they want offline access to.
All of Apple's cloud-based services cost monthly or annually, which may make a difference for some people. When considering price, local storage is normally cheaper over time, but that may not be the case anymore. The new iCloud Drive costs $3.99 per month for 200GB ($48 annually), while the extra 64GB of space on the 5.5-inch iPhone 6 is speculated to hike the price $100.
The benefit of cloud and streaming services goes beyond the smartphone. Spotify and Pandora both have desktop apps alongside their smartphone apps, and cloud services like iCloud Drive or Amazon Cloud Drive offer Web-based services for file syncing.
The larger local drive may draw consumers who are unsure about cloud services, or those who are less-than-Internet savvy. Having more local space means that those consumers would have to worry less about losing files, pictures or music, and can take more photos and videos on their devices.
Considering how cloud and streaming services offer more than mobile apps and can accomplish the same services while offering more storage, the large local hard drive users have become familiar with may change over time.
© Copyright IBTimes 2023. All rights reserved.