Apple iPhone 6 Rumors: Next-Gen iPhone Could Feature Bezel-Free Display, Sony FaceTime Camera
The latest round of rumors out of Asia about Apple's (NASDAQ:AAPL) eighth-generation iPhone, dubbed the iPhone 6, has suggested that the handset could feature an edge-to-edge display, while Sony (NYSE:SNE) could supply modules for both the rear iSight and front-facing FaceTime cameras.
According to The Korea Herald, the upcoming iPhone 6 could lack bezels surrounding the handset's display, a new design which could also be implemented by Samsung (KRX:005935) on its new Galaxy S5 smartphone, which is likely to be announced at the company's Unpacked 5 event in Barcelona on Feb. 24.
Unlike previous screens, a bezel-free display would use a single-layered panel to allow for a thinner device, cleaner images and improved energy efficiency, iDownloadBlog reported.
Rumors of the next-generation iPhone featuring a bezel-free design have been around for quite some time now. Bloomberg reported in November that Apple could release two new models of the iPhone in the third quarter of 2014 with both versions featuring "larger displays with glass that curves downward at the edges."
According to MacRumors, the rumored curved display could hint at a bezel-free form factor, in which the edge of the device is formed by the display glass itself rather than a separate bezel.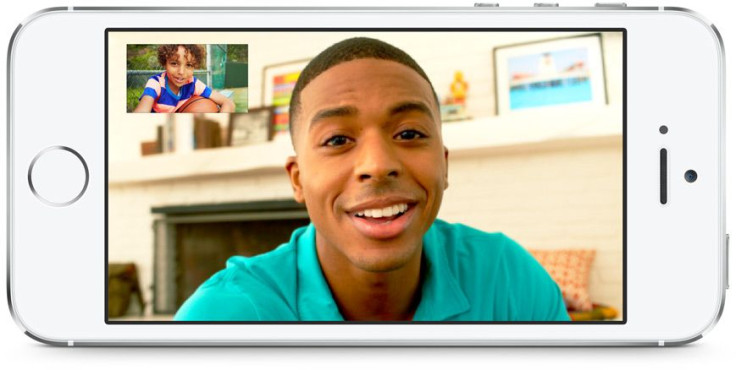 Meanwhile, Nikkei Asian Review said in another report that Sony, which already supplies complementary metal-oxide semiconductor, or CMOS, sensors for the current iPhone model's rear camera, could also provide the sensors for the front-facing camera of the iPhone 6.
Sony reportedly purchased a semiconductor manufacturing plant from Japanese manufacturer Renesas Electronics, with an aim to step up production to meet Apple's order. The company is said to be investing approximately 35 billion yen ($342 million) in the facility, which is expected to boost Sony's production capacity by 25 percent a month.
Compared to the iPhone's rear camera, the front-facing camera has received little attention until now. For instance, the current iPhone 5s' rear camera, which uses a sensor from Sony, is an 8-megapixel one while the front camera still comes with a 1.2-megapixel sensor.
And, if rumors that Sony is supplying the sensors turn out to be true, the iPhone 6's front-facing camera could receive some significant improvements.
© Copyright IBTimes 2023. All rights reserved.