Apple iPhone 6: New Concept Design Shows Next-Gen iPhone With 4.7-Inch And 5.5-Inch Edge-To-Edge Display [PHOTOS]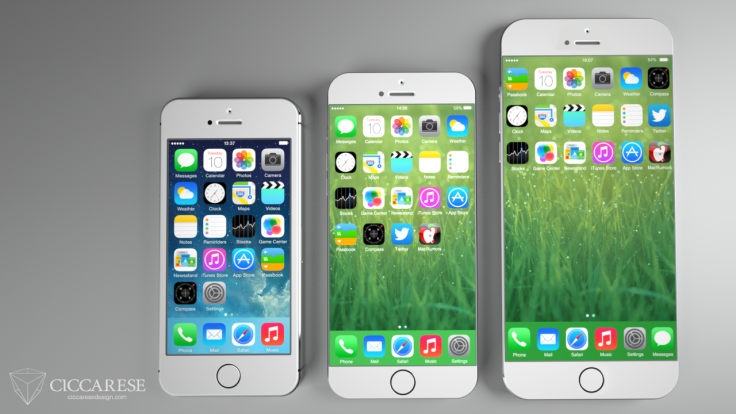 Apple (NASDAQ:AAPL) raised many eyebrows last year by launching two new iPhones simultaneously, and if current rumors are to be believed, the company has similar plans for this year to astonish the tech world by introducing new iPhone models with bigger displays.
Rumors are rife that 2014 iPhone models could feature at least two bigger screen sizes -- 4.7-inch and 5.5- or 5.7-inch -- as Apple is considering expanding its smartphone range. Based on these rumors, Federico Ciccarese, an Italian 3D artist, has created a concept design of the iPhone, envisioning what a larger iPhone might look like.
Ciccarese wrote on his blog that the bigger resolution of the screen would allow the icons on the Home screen to be reorganized so, for instance, a 5.5-inch iPhone would add a sixth row of icons to the dock.
For the 4.7-inch iPhone 6 design, Ciccarese uses a resolution of 750x1338 pixels (Aspect ratio 16:9), and for the larger 5.5-inch design, the resolution of 878x1568 pixels (Aspect ratio 16:9) has been used. By comparison, the current iPhone 5, 5s or 5c have a 640x1138 screen.
The new iPhone 6 concept has another striking design change -- a tapered back, similar to that of the iPhone 3GS, with a thinner appearance. The edge-to-edge display also gives the design a fresh look.
Although it is unclear whether Apple will adopt such an edge-to-edge screen for the iPhone 6, latest rumors suggest that the company is gearing up to build larger sapphire iPhone displays in its newly opened plant in Mesa, Ariz.
When it comes to the chassis, there are only minimal visible differences between the existing iPhone 5s and the iPhone 4 that was launch in 2010. But now, based on rumors and speculation, it seems that Apple could unveil a radically new design for its flagship smartphone this year.
Check out the photos here to have a more comprehensive view of the "iPhone 6" concept design by Ciccarese: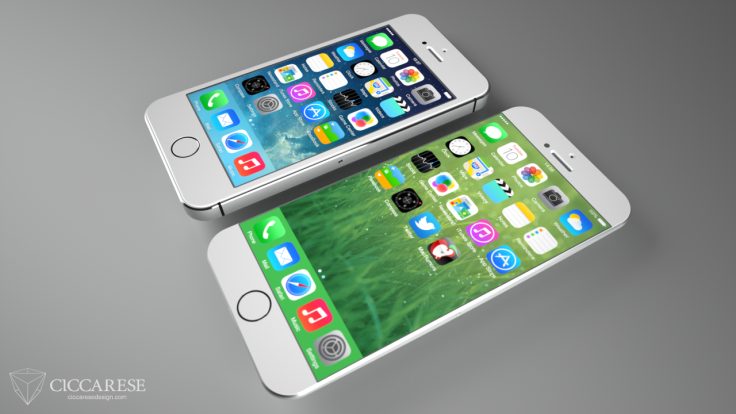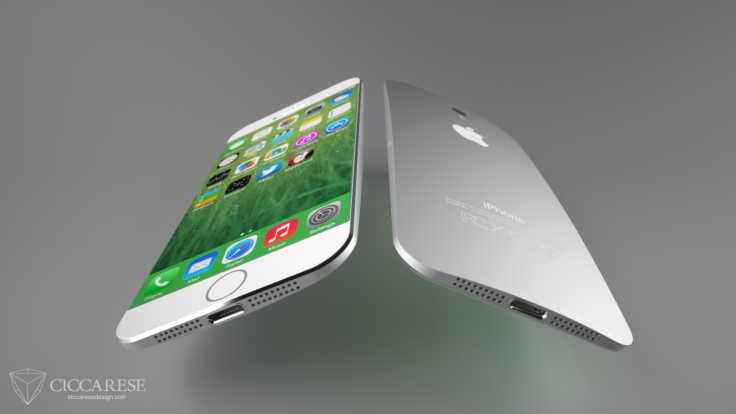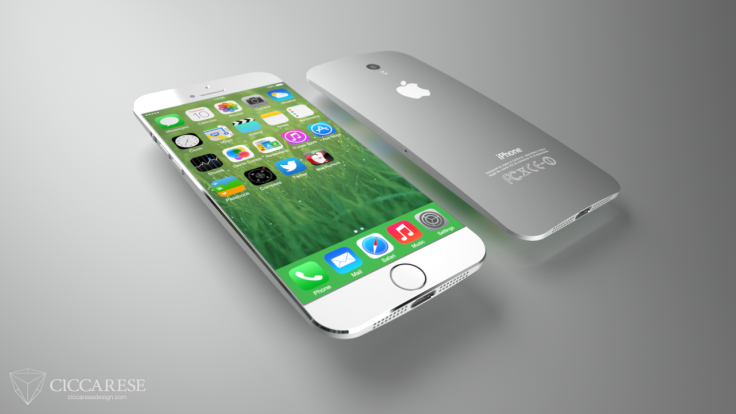 © Copyright IBTimes 2022. All rights reserved.
FOLLOW MORE IBT NEWS ON THE BELOW CHANNELS