Apple iPhone 8 Rumors: 2017 iPhone To Be Special Anniversary Device With All-Glass Wraparound Display?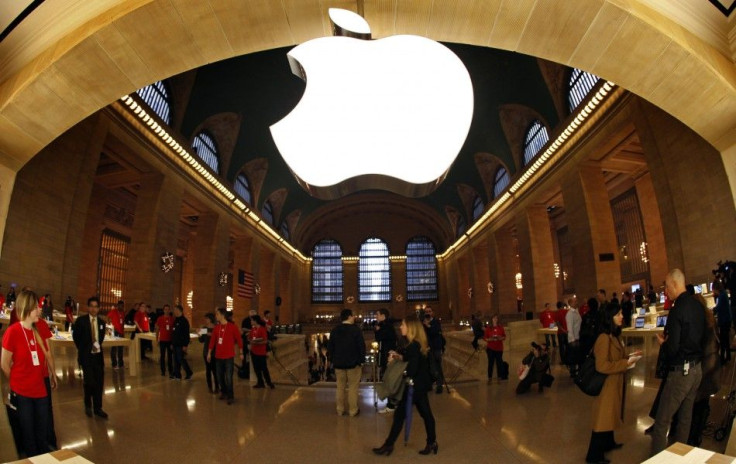 The U.S. Patent and Trademark Office (USPTO) has granted a patent to Apple Inc. for an all-glass wraparound flexible display along with a transparent housing. Speculations suggest that future iPhones may feature such a display that will wrap around the device to entirely cover its front, rear and edges — with very slim bezels on the top and bottom.
The drawings of the patent have revealed that portable electronic devices have display on one side and the rear side features opaque housing. Hence, there is plenty of unused space on the edges and rear side of the device.
The unused space is usually occupied by buttons and switches with limited functionality because of which they cannot be always incorporated in third party apps. Hence, there is a requirement to introduce an enhanced form factor that aides the functionality to extend to more than one surface of the device, Patently Apple reported.
The Cupertino company has used generic language in the patent text, but in several places it has used the example of a smartphone indicating that the wraparound display will be used on an iPhone, 9to5Mac reported. There is no physical Home button on the device. Previous rumors have suggested an iPhone with wraparound display would have a Touch ID sensor embedded into the screen.
The images of the portable device with wraparound display feature a 30-pin connector. Apple had filed a patent for it in 2011 but it is only today. However, it is only today that it has been granted the patent. Hence, the drawings do not feature a Lightning port on the device.
The first iPhone was launched in 2007 and Apple will be celebrating 10th anniversary of the iPhone in 2017. Speculations suggest that Apple may launch a special anniversary iPhone next year. Hence, there is a possibility that Apple may introduce the 2017 iPhone with wraparound display.
© Copyright IBTimes 2023. All rights reserved.