Apple Plans iPhone Trade-In Program In China With Foxconn Next Week: Report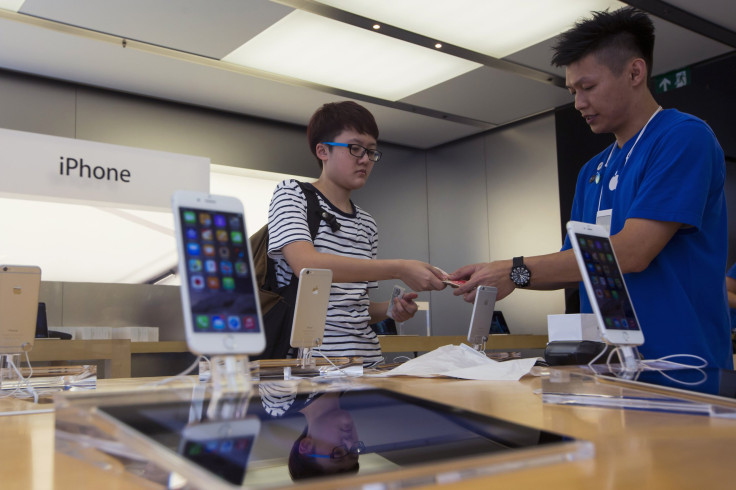 Apple plans to introduce a trade-in program for iPhones in China next week in association with Foxconn Technology Group, Bloomberg reported Thursday, citing people familiar with the matter.
The new program will allow Chinese consumers to exchange older iPhones at company stores for credits against other Apple products starting March 31, Bloomberg reported, adding that Foxconn will buy and re-sell the iPhones as part of the program.
According to the report, retail staff at Apple stores will determine whether an iPhone is in good condition before offering credit, while Foxconn will buy the phones directly without Apple taking ownership. The Taipei-listed company, which is Apple's largest supplier, will repair the iPhones if needed and sell them on its e-commerce sites such as eFeihu and FLNet, and on Alibaba Group Holding's Taobao online store, Bloomberg reported.
The China program is influenced by a similar tactic in the U.S., where Apple has started accepting non-Apple devices for the first time. However, the trade-in program in China currently involves only iPhones.
In the U.S. last year, major wireless carriers, including Verizon and Sprint, offered their subscribers schemes that allowed them to trade older iPhones for new ones, Reuters reported.
"It has certainly been a driver for sales pickup," Roger Entner, an analyst with Recon Analytics LLC, told Bloomberg. According to the firm, about half of the iPhone buyers in the U.S. during the last quarter of 2014 traded their older handsets.
Apple is expecting the program to do the same miracle in China, which, according to CEO Tim Cook, is expected to overtake the U.S. as the company's biggest market for its smartphone business. In the final quarter of 2014, demand for iPhone 6 and iPhone 6 Plus among Chinese consumers helped Apple report a record profit of $18 billion.
© Copyright IBTimes 2023. All rights reserved.