Apple To Release New iMac In Late 2012, Early 2013?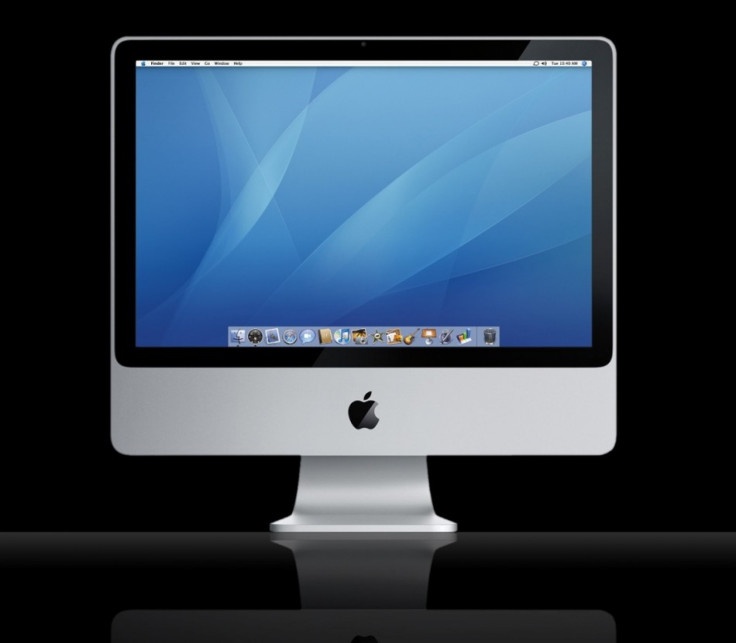 Apple was expected to update nearly every computer in its arsenal for the 2012 Worldwide Developers Conference (WWDC) in San Francisco this week, including every iMac, Mac Pro, MacBook Pro and MacBook Air. But while Apple fans were generally pleased by what was announced, including updates to the laptop lineup, a completely redesigned MacBook Pro with Retina Display, and the next-generation desktop and mobile operating systems, the professional desktop computer got no love from Apple.
After the keynote, Apple CEO Tim Cook reportedly made time to answer a fan email about the lack of professional Macs at WWDC.
Our pro customers are really important to us. ... Don't worry, as we're working on something really great for later next year, Cook wrote.
But according to MacRumors, the new iMacs may be hitting shelves sooner rather than later. After the new MacBook Pro models were released to the public, Primate Labs, the makers of the processor and memory benchmark called Geekbench, discovered that Apple's previously leaked details about the non-Retina Display 15-inch MacBook Pro matched up exactly with the real specs, which all but confirms the original leak was legitimate.
Assuming the leak was legitimate, it makes sense to revisit another benchmark that appeared around the same time for the iMac. While one rumor coming true doesn't guarantee the other one will, there is a higher-than-normal likelihood that this is the case. The leaked benchmark for a new iMac described a model called iMac13,2, which runs on a 3.4 GHz Core i7-3770 quad-core processor with 4GB of 1600 MHz RAM, and operates on OS X 10.8 Mountain Lion, which is the next-gen Mac operating system that won't be released until July. Primate Labs believes this entry is indeed legitimate.
If leaked specs and a comment from Apple's CEO weren't enough, The New York Times' David Pogue was also told to look for new high-end Macs next year:
Many Apple observers also wonder if Apple thinks that desktop computers are dead, since not a word was said about the iMac and Mac Pro, Pogue said. An executive did assure me, however, that new models and new designs are under way, probably for release in 2013.
Many pro Apple users were disappointed by the company's neglect of its premium desktops at WWDC. Andy Hertzfeld, a former Apple employee and a current engineer at Google, released his thoughts on WWDC on the Google+ platform, congratulating Apple for the new MacBook Pro but lambasting it for scanting its high-end desktop customers.
The next-generation MacBook Pro announced today at WWDC looks fantastic, Hertzfeld wrote. I ordered one immediately and can't wait to start using it. Unfortunately, the euphoria was negated by my deep disappointment with the meager, lame update that was silently bequeathed to the Mac Pro today.
The Mac Pro is Apple's top of the line, expandable Macintosh, aimed at users who need lots of computing power and disk storage, like programmers or other professionals. I have an 8-core Mac Pro with 16 GB of RAM in my home office that was an amazing machine when I acquired it in 2008, but it's not so hot by today's standards. I've been looking to get a new one for a while now, but Apple hadn't updated the hardware for two years, so I was looking forward to finally seeing a new one announced today, with essential features like Thunderbolt and USB 3.0.
When they didn't mention the Mac Pro during the keynote presentation, I got worried but figured they'd update it anyway, it just wasn't worthy of mention from the high pulpit of the consumer-oriented keynote. And sure enough, when I visited store.apple.com, there was a little 'new' icon above the Mac Pro. But I was in for a shock when I clicked on the link to check it out.
The specs for the 'new' Mac Pro had hardly changed, except for a tiny, inconsequential processor clock bump. ... It seems like it's stuck in time in 2010. The only thing that's still high-end about it is the bloated price. Even though I'm well aware that Apple's future lies increasingly with mobile iOS-based devices, it still makes no sense to drop the ball on your high-end desktop Mac so thoroughly, and to utterly disappoint your most loyal customers like yours truly. Why do an update at all if you hardly change anything? What's going on here?
When Will Apple Actually Update the iMac?
Even though Apple updated the iMac with a few new chips, the processors were the only difference; the iMac did not get USB 3.0, or any more Thunderbolt ports, or any new redesigns. Apparently, the only reason Apple bumped up the specs was that Intel stopped making the older processors.
But must users wait until next summer for a new iMac? It seems that won't be the case.
Looking at the company's product release schedule in 2012, Apple released the new iPad in March and a new MacBook Pro in June. If Apple continues to release or announce a new major product every three to four months, the next product will be released toward the end of September or beginning of October. Considering Apple said it will release iOS 6 in the fall, it's safe to say the new operating system will be released alongside a new mobile product, which is most likely a new iPhone.
Assuming Apple discounts the holiday season, the company's next product will likely be released after the holiday excitement dies down. Given how Apple releases its annual results in January, the company will likely wait until early-to-mid February to release its next product, which is the perfect time to announce a new iMac desktop.
February 2013 aligns well with previous reports, but users shouldn't hold out on buying a new computer now to possibly buy an updated, redesigned iMac in eight months from now. However, one thing is for sure: New iMacs and Mac Pros will come, but Apple must first find a reason to build them. Everything Apple does has a purpose behind it, and the company felt that building its mobile lineup to match the quality of its desktop lineup was most important for right now. Once the products are on an equal plane, Apple can raise the entire family, together.
© Copyright IBTimes 2023. All rights reserved.