Apple Releases '12 Days Of Gifts' App: Free iTunes Giveaways Begin Dec. 26, End Jan. 6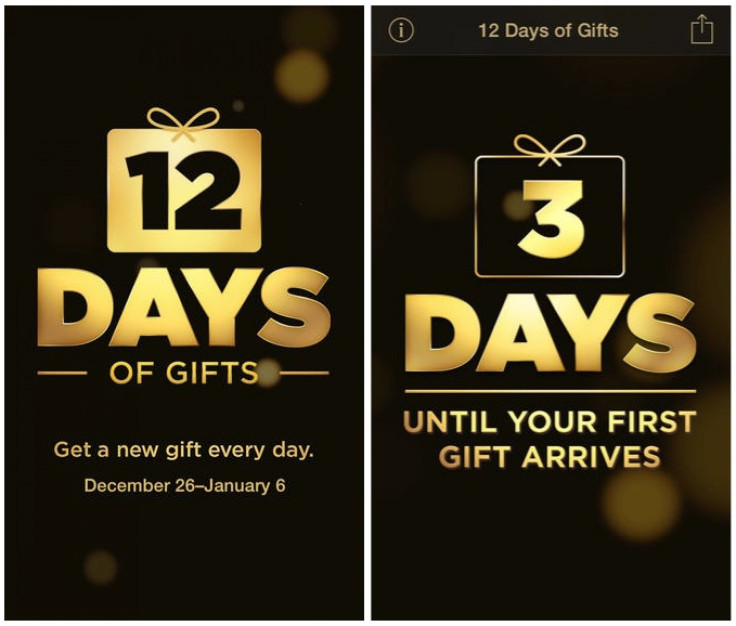 For the third year in a row, Apple Inc. (NASDAQ:AAPL) released its "12 Days Of Gifts" iOS app, which is compatible with any iPhone, iPad, or iPod touch running iOS 7.0 or later.
The "12 Days Of Gifts" app is available now for free from the iOS App Store, but the giveaways won't actually begin until Dec. 26. For 12 days, Apple will offer free downloadable "gifts" -- apps, books, songs, movies, TV shows, and more -- for only 24 hours each.
Previous "12 Days Of Gifts" giveaways have included free pilots for the hit TV shows "House" and "30 Rock," singles and videos from Foo Fighters, David Guetta and One Direction, games like Sonic & SEGA All-Stars Racing App, and books like "The Redbreast" by Jo Nesbo.
Here's a direct link to download "12 Days Of Gifts" to your iPhone, iPad or iPod touch.
© Copyright IBTimes 2023. All rights reserved.