Apple Releases iOS 14.2 Versions – What's New?
KEY POINTS
Apple released the new iOS 14.2 "release candidate" version to developers and beta testers
It's a big update packed with features and fixes
Developers and beta testers can now download it
Apple has released the iOS 14.2 "release candidate" version for developers and public beta testers.
The new beta version comes just over a week after the tech giant released the fourth iOS 14.2 beta to developers and those enrolled as public beta testers. The release also comes a month and a half after Apple rolled out iOS 14 to all iPhone users worldwide.
What's new
The new release candidate, also called a "golden master" (GM) build, is a huge update that brings features and fixes to some problems users have encountered while using iOS 14, BGR noted.
One such problem is a pop-up that keeps appearing on the screen every time it is unlocked. This pop-up tells users that a new update is available for download even when there's actually no update. The new iOS 14.2 GM build addresses this annoying issue and adds a slew of new features.
Here's a quick look at what Apple adds to the iPhone user experience via the iOS 14.2 GM build:
The large update adds more than 100 emojis to the huge selection currently available. These include an anatomical heart, a bell pepper, a black cat, bubble tea, dodo, feather, fly, hut, mammoth, ninja, pinched fingers, piñata, plunger, polar bear, potted plant, smiling face with tear, tamale, wand and more.
Apple added eight wallpapers to iOS 14.2, giving users more choices when it comes to customizing their iPhone. This is the latest addition to the iPhone's customization options.
Those with problems seeing will be able to use the new People Detection feature in iOS 14.2. This feature, which is under the Magnifier app, will alert people if something or someone is in front of them.
This new feature has been added specifically to the iPhone 12 Pro, iPhone 12 Pro Max and the 2020 iPad Pro (via iPadOS 14.2). It will monitor for the presence of a person nearby and will notify the user if it senses someone close to the device. It will then give audio or visual cues, as well as haptic feedback, to let the user know just how close the other person is.
Apple added more features and improvements to iOS 14.2, such as support for the iPhone 12 Leather Sleeve with Magsafe, new AirPlay controls and so on.
Developers and public beta testers can download it by going to Settings > General > Software Update.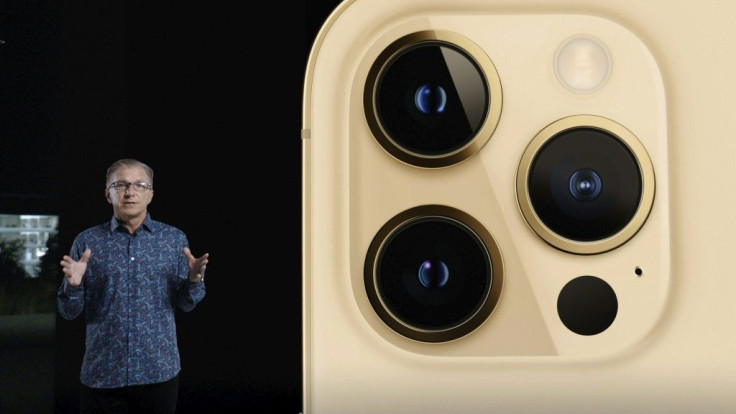 © Copyright IBTimes 2023. All rights reserved.