Apple Said to Launch Sandy Bridge-based MacBook Pro by end of Feb.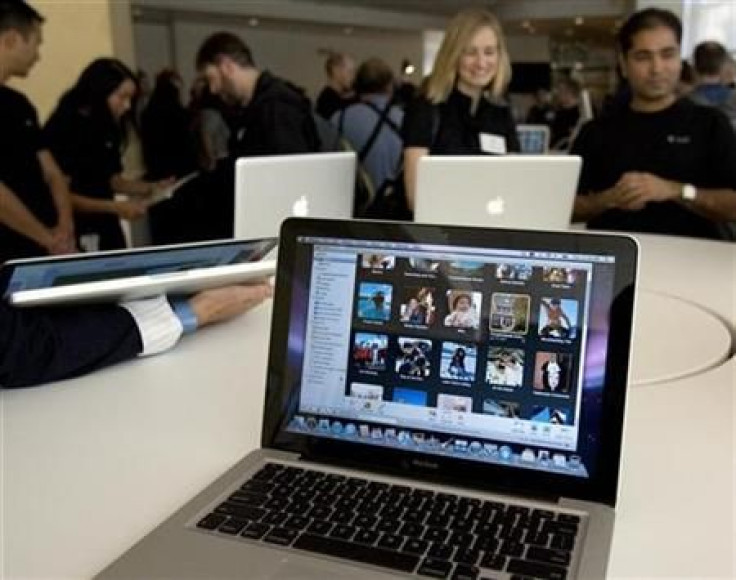 Apple may launch an upgraded version of MacBook Pro notebooks before the end of February with the possibility of adopting Intel's Sandy Bridge processor, Digitimes reported citing sources from channel retailers based on historical trends.
Most of IT malls in Taiwan currently do not have any MacBook Pro inventory with only demo models remaining and sales clerks pointed out that their MacBook Pro shipments from overseas have already ceased, sources said.
The sources pointed out that the current MacBook Pro notebook models have already been selling for about one year and Apple should have already prepared to launch upgraded versions in near future.
Meanwhile, Apple's upstream component makers also pointed out that Apple's new MacBook Pro notebooks, which are set for mass shipments in March, should help the company achieve sequential growth in first quarter notebook shipments.
Meanwhile, BestBuy and Amazon have also announced that they are preparing to sell the new MacBook Pro models soon with sizes including 13-, 15- and 17-inch and priced around US$1,199-2,199. Channel retailers in Europe are also reportedly being informed that will soon receive new MacBook Pro products and the major retailers have already stopped accepting orders for the current MacBook Pro.
Although some channel vendors believe Apple will release its new MacBook Pro before the end of February, the volume will not pick up significantly until March, Digitimes said citing sources from the upstream supply chain.
Currently, Apple outsources most of its MacBook products to Taiwan-based Quanta Computer, leaving only a small portion of 13.3-inch model to Foxconn Electronics (Hon Hai Precision Industry).
The supply chain sources also pointed out that Apple may also launch its new iMac along with its MacBook, and the company may also make some changes over the screen size to allow panel cutting to reach its optimization.
Apple has stopped selling the MacBook Pro until Thursday as its online store states that MacBook Pro's will ship in 3-5 business days, giving credence to reports which say MacBook Pro lineup is due for a refresh.
Reports of a possible upgrade coming to MacBook Pro lineup have been doing rounds since December 2010.
In January, MacRumors reported that supplies of MacBook Pro models of 15-inch and 17-inch models were running low. It reported that Amazon was quoting a shipment timeframe of 1-2 months for the Core i5 model.
Also AppleInsider reported recently that Best Buy listed five new Stock Keeping Units (SKU) for MacBook Pro at price points ranging from $1,199 to $2,499. The price points revealed that the notebooks will be priced at $1,199, $1,499, $1,799, $2,199 and $2,499, giving more weight to the assumption that the upgraded MacBook Pro's will arrive in 5 different configurations. PCWorld quoting an Italian site iSpazio, reported that the new models will sport five models with sizes 13, 15 and 17-inch screens.
The MacBook Pro lineup currently includes variants which come in 13-inch, 15-inch and 17-inch with each variant offering different configuration. Like the 13-inch MacBook Pro come in two models with one sporting a 2.4GHz processor and the other, a 2.66GHz Intel Core 2 Duo chip. The 2.4GHz model offers 4GB RAM with 250GB hard drive while the other offers 4GB RAM with a 32GB hard drive, and both offer 10 hours of battery life.
© Copyright IBTimes 2023. All rights reserved.