Apple Store Coming to Queens, NYC: Why Not Brooklyn?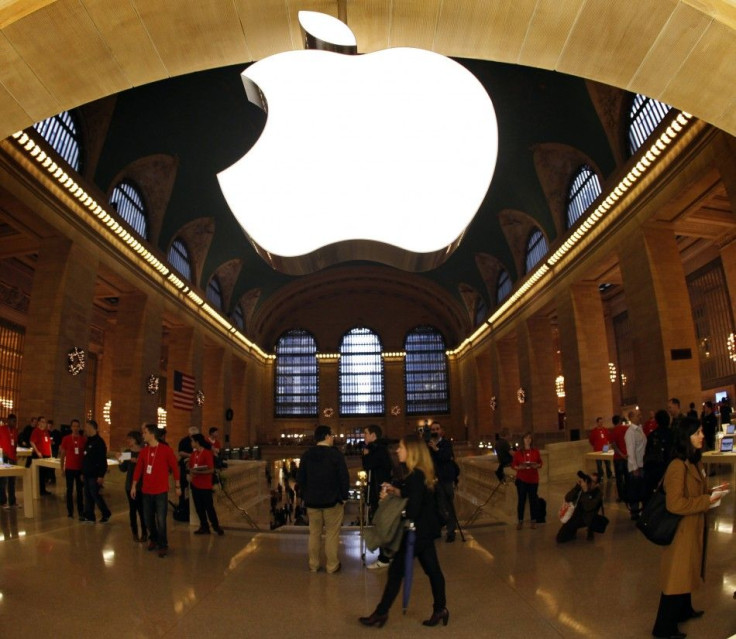 Apple is reportedly in preliminary talks to open up an Apple Store in Forest Hills, Queens. If a deal is reached, the store will be the seventh Apple Store in New York City, but the first of its kind in the borough of Queens. There are currently five Apple Stores in Manhattan, including the Grand Central Terminal location that debuted in December. A store on Staten Island opened in 2005.
The Heskel Group, a real estate development and construction group based in Forest Hills, hopes to work with Apple to bring in a store by 2013.
I will do anything I can to bring Apple in, said Yeheskel Elias, the chairman of the Heskel Group. Queens has to have an Apple Store.
The Heskel Group has been able to attract and wrangle big companies to occupy its commercial and retail spaces in Queens, such as Staples, Ann Taylor, Gap, and Disney. Elias said Apple reached out to him a few months ago to talk about a few different potential store locations around Forest Hills.
It would really become a retail center for customers that don't have to go all the way to Manhattan or to Long Island to enjoy the Apple experience, Elias said.
Out of Apple's 358 stores worldwide, there are 16 stores in New York state. If Apple decides to build a store in Queens, Brooklyn and the Bronx would be the only two NYC boroughs without an Apple Store. It's not too much trouble for Bronx residents to hop on a downtown express train and get off at any of the Apple Stores off the main lines (5th Avenue, Grand Central Terminal, etc.), but Brooklyn would be the one group truly snubbed by this deal.
Brooklyn is one of the true homes of hipster culture, indie rock and artistic expression, so it's surprising that there already isn't an Apple Store in that borough considering how well Brooklyn's disposition parallels that of Apple's co-founder and late chairman, Steve Jobs.
Brooklyn, like Apple, is a champion for the counterculture and those quasi-academic niches looking to challenge the status quo. An Apple Store would be a perfect fit in Brooklyn, and would likely stand as a beacon for Brooklyn residents to never stop thinking different.
It's not like Brooklyn hasn't tried. In fact, Brooklyn president Marty Markowitz has repeatedly begged Apple to bring a retail store to his borough.
As you surely know, in the creative world, there's no place hotter than Brooklyn, USA, Markowitz wrote in a letter addressed to Steve Jobs in 2010. Just like Apple, Brooklyn is now an international 'brand,' signifying the coolest place on earth to live, work, play and create. I know you're always dreaming up the next big thing -- here's a suggestion: Hit the big time and bring an Apple Store to Brooklyn!
Apple has not forgotten about Brooklyn -- frankly, it's only a matter of time before an Apple Store emerges in that young, artistic borough -- but the Cupertino, Calif.-based company is likely picking Queens next based on the excitement surrounding Roosevelt Island, the small patch of land between Queens and Manhattan that's about to be built into a beautiful, sprawling tech campus for a new applied science and engineering school. Given that tech groups and investors will soon begin flooding into neighboring Queens, Apple is likely looking ahead to the future, instead of trying to measure the current climate. After all, the store won't be built by tomorrow.
While the construction for the Roosevelt Island tech campus won't be finished until 2037 (yikes!), it's just one of many ways New York is trying to be more tech-friendly.
New York City's goal of becoming the global leader in technological innovation is now within sight, said New York Mayor Michael Bloomberg, who pledged $100 million taxpayer dollars to the Roosevelt Island school. By adding a new state-of-the-art institution to our landscape, we will educate tomorrow's entrepreneurs and create the jobs of the future. This partnership has so much promise because we share the same goal: to make New York City home to the world's most talented workforce.
Bloomberg is also working to create more free Wi-Fi hotspots around the city, after coordinating with AT&T to install free wireless Internet hotspots into numerous public parks in NYC.
Apple did not respond to a question about opening a retail store in Queens, but this is expected. The secretive company that it is, Apple kept quiet about its Grand Central Terminal location until Dec. 1, eight days before it opened on Dec. 9.
© Copyright IBTimes 2023. All rights reserved.