Apple TV Tip: How To Use New Data-Saving Features
KEY POINTS
Streaming or downloading Apple TV shows consumes a lot of data
Apple is adding a new data saver feature that will help users save data when streaming or downloading from Apple TV
The feature is being tested via the iOS 13.4 beta 2
Apple TV users who love to watch a lot of shows know just how easy it is to consume data. Those who are using limited data plans will know that their data allocation will seem small once they start binge-watching on all those shows. Thankfully, Apple is introducing a new feature that will help users use less data for the shows they enjoy.
The second iOS 13.4 beta is bringing some new settings to the Apple TV app for the iPhone and iPad, Cult of Mac reported. These changes include the ability to lower the amount of data being used when streaming a show; as well as the ability to choose between higher quality downloads that will consumer more data, or faster downloads that trades video quality for smaller data consumption.
Those who are interested to use the new features can do so by doing the following. As a general rule, users must keep in mind that this feature will only work on iPhones and iPads running on iOS 13.4 beta 2.
Streaming
First, users should launch the Settings app on their iPhone or iPad and scroll to the TV section.
Second, a toggle for Use Cellular Data will be found under Streaming. Users will need to turn the toggle on.
Third, once it is toggled on, users will now be able to choose between "High Quality" and "Data Saver" for both Cellular and Wi-Fi. Setting it to "High Quality" results in better quality videos, but higher data consumption. Conversely, "Data Saver," on the other hand, results in subpar quality videos, but lower data consumption.
Downloads
First, in similar fashion, users should launch Settings and head to the TV section.
Second, under Download Options, users will need to turn the Use Cellular Data toggle on.
Third, with that toggled on, users will be able to choose between "High Quality" or "Fast Downloads" for Cellular and Wi-Fi. "Fast Downloads" result in faster downloading of lesser quality, but smaller sized, videos.
It's worth noting that there's a new option to add Audio Languages to every download. Every additional language results in higher data consumption.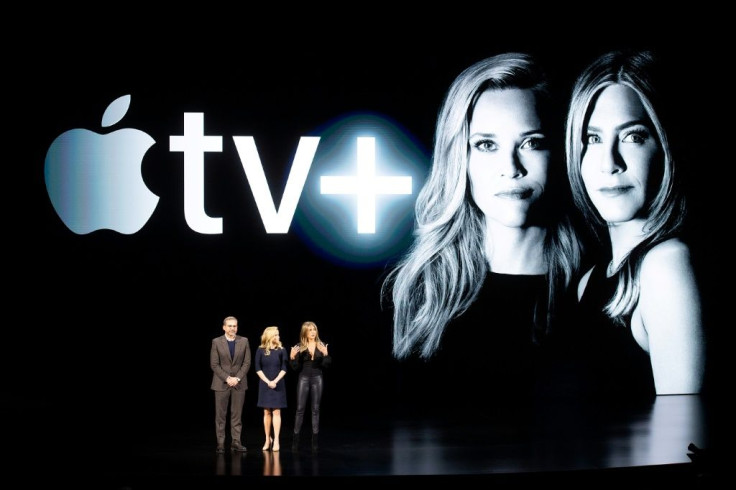 © Copyright IBTimes 2023. All rights reserved.