Apple vs. Amazon: Echo Dot Holiday Sales Soar While HomePod Still M.I.A.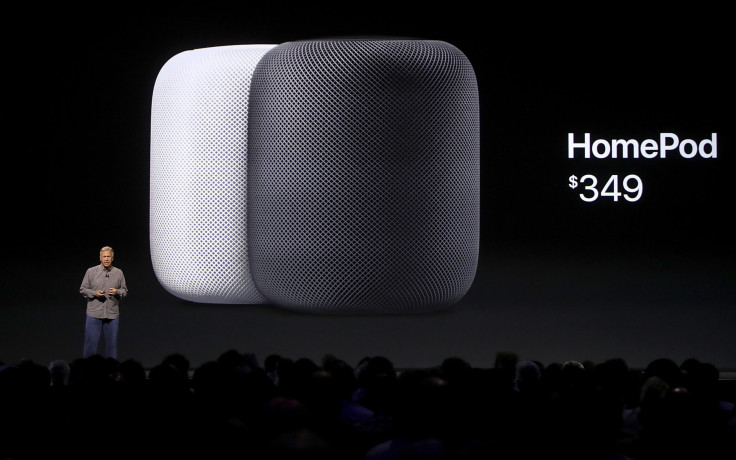 Amazon saw a big win this holiday season. The company took over with its Echo devices after Apple's HomePod was delayed.
Amazon announced on Tuesday the Echo Dot was the top-selling device across all categories on the shopping platform this holiday season. The company said it sold tens of millions of Alexa-enabled gadgets worldwide, selling millions of Echo Dot devices alone. The Echo Dot was also the top-selling gadget across Amazon Books' 13 stores, the company said.
"This holiday season was better than ever for the family of Echo products," Amazon said in a press release. "Echo devices have been an extremely popular gift this year, with Echo Spot, Echo Dot and Echo Buttons selling out this holiday season [...]"
Amazon seems to have benefited from the HomePod's delay. Apple was supposed to release its speaker this December but announced last month it was pushing back the launch.
"We can't wait for people to experience HomePod, Apple's breakthrough wireless speaker for the home, but we need a little more time before it's ready for our customers," Apple said in a statement to International Business Times in November. "We'll start shipping in the US, UK and Australia in early 2018."
While the HomePod wasn't pushed as a competitor to Echo devices, the gadget is still a rival speaker that could hurt Amazon sales when it releases. However, the HomePod is much pricier than Echo devices. The Apple device will come with a $349 price, higher than the Echo Dot, which is currently priced at $29.99, and even the most expensive Echo device, the $229 Echo Show.
Amazon Sees Record Holiday Season Sales
While it was a good holiday for Echo devices, Amazon had a positive season overall. The company said it "celebrated its biggest holiday season with customers all around the world shopping at record levels."
While the Echo Dot took the first place, the Fire TV Stick with Alexa Voice Remote was the second top-selling product on Amazon. More than twice as many Amazon Fire TV Sticks were sold this holiday season compared to last year's. It was also the best holiday season ever for Fire Kids Edition Tablets, with 2.4 times as many devices purchased on Amazon compared to 2016. The high sales of the gadget comes after Amazon release new Fire Kids tablets earlier this year.
Customers shopping on Amazon's mobile app spiked nearly 70 percent this holiday season. The online retailer said items shipped with free one-day, same-day delivery or Ultra-Fast deliveries with Prime Now more than doubled this holiday season. Amazon also said its number of Prime memberships increased over the holiday, with more than four million people starting their free trials or paid memberships in one week alone. Prime members also took advantage of offers on the platform, shopping more than 100,000 Lightning Deals with Prime Early Access. Millions of U.S. customers also stayed on top of deals with Amazon's Watch a Deal feature.
© Copyright IBTimes 2023. All rights reserved.