Apple Vs. Samsung Sales: Which Company Had More Devices Activated This Holiday Season?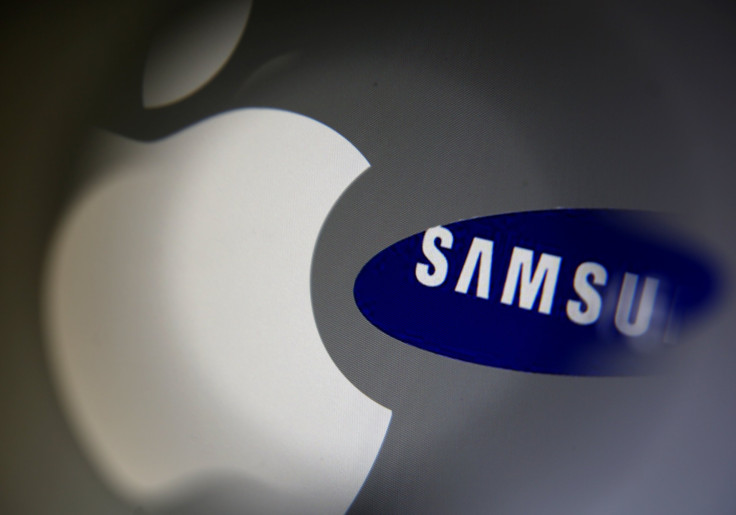 This holiday season was a win for Apple and a loss for Samsung, according to data from analytics firm Flurry.
More people activated Apple devices than Samsung gadgets, the report found. It wasn't a close race either--for every Samsung device that was activated, Apple saw two gadget activations.
The firm looked at the most gifted smartphones and tablets by analyzing phone and app activation throughout the week leading up to Christmas day and the start of Chanukah.
This holiday season, 44 percent of new phone and tablet activations were Apple devices, while Samsung held 21 percent.
"While Samsung is slowly growing in popularity throughout the holiday season, up 1 percent from last year, Apple devices continue to be the gift to give," the firm said.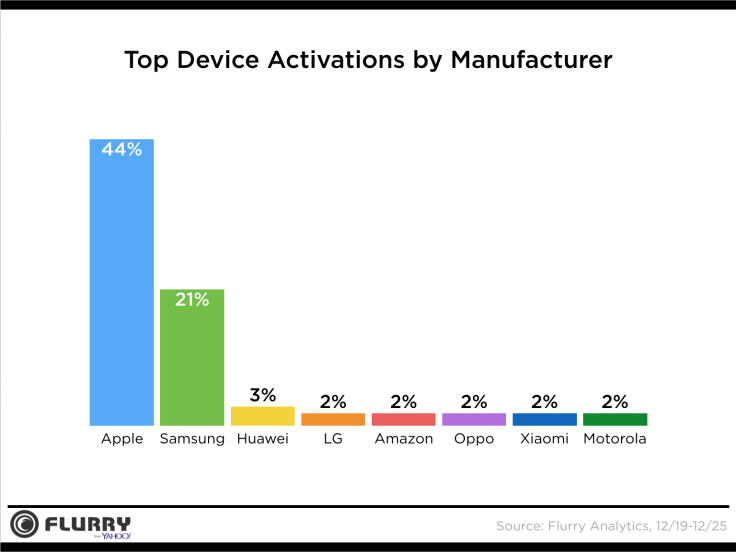 Coming in third and fourth place for device activations were Huawei and LG, something "remarkable," according to Flurry, since both manufacturers don't have an individual device within the top 35 devices activated. Their high rank could be because of an array of affordable devices for consumers to pick from. Meanwhile, Google Pixel and Pixel XL didn't make it to Flurry's "top device" chart.
"With only two devices, the Pixel and Pixel XL, and mixed market reception, Google struggled to drum up excitement this holiday season," the firm said.
Phablets Popularity Rising
Sales of phablets (devices measuring 5 to 6.9 inches) increased dramatically this year, taking away from medium phone activations, the report also found. Phablet activations rose by 10 percent from last year, 27 percent to 37 percent. Back in 2013, phablets activations were a mere 4 percent.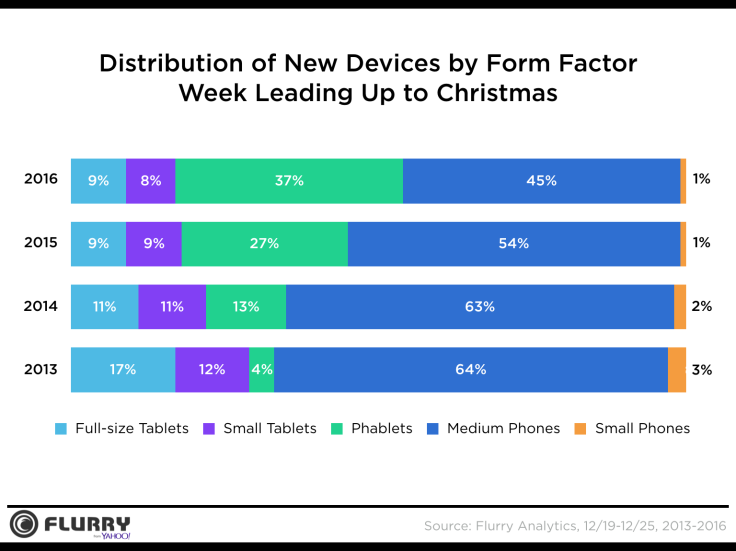 © Copyright IBTimes 2022. All rights reserved.
FOLLOW MORE IBT NEWS ON THE BELOW CHANNELS