Apple Watch 2 Rumors: Future Apple Inc. Smartwatch Could Adjust iPhone's Alert Volume Automatically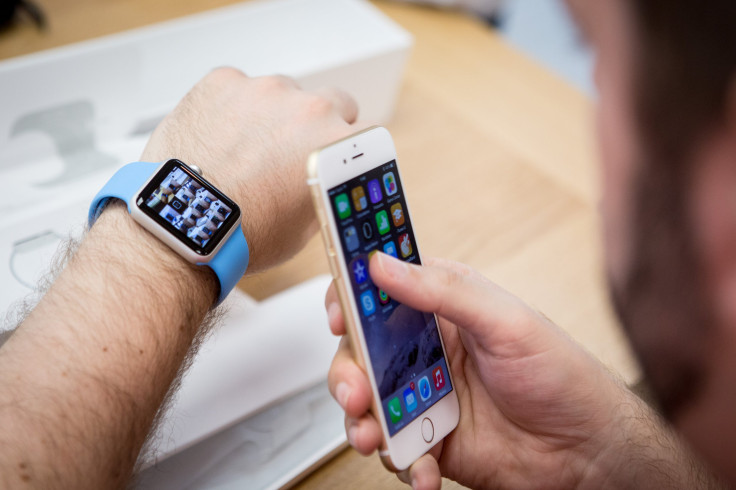 In a pinch, Apple's next smartwatch — perhaps an "Apple Watch 2" — could take control of the volume of your iPhone's alerts.
A patent application titled "Volume Control for Mobile Device Using a Wireless Device," published by the U.S. Patent and Trademark Office Thursday, reveals a new invention which would enable the Apple Watch to adjust its user's iPhone alert volume settings on the fly, based on the level of sound generated by the device.
To achieve this, Apple would use the smartwatch's built-in microphone to grab a sample of the smartphone's ringtone and use this to adjust a paired iPhone's volume accordingly. For instance, if the iPhone's audible volume is too low, it would increase its alert volume. But in quiet settings, such as an office, the Apple Watch would detect that the notification is too loud and lower the volume of the iPhone's alerts and the strength of its vibration motor accordingly.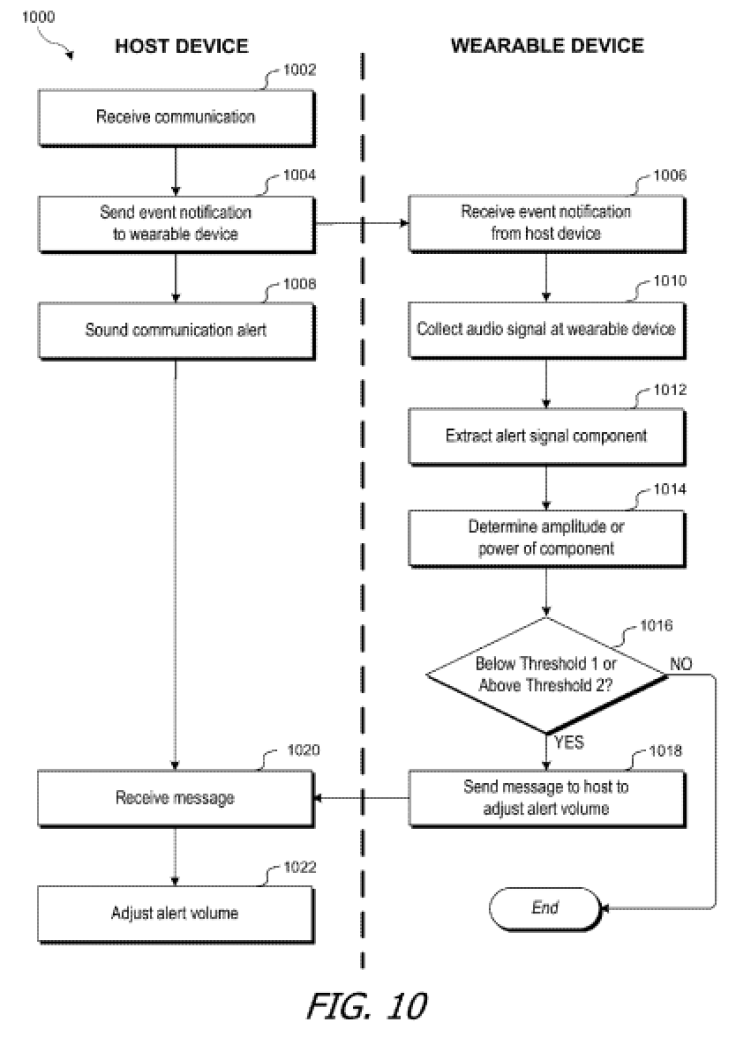 Alternatively, the invention could also be used to fine-tune speech-detection services, such as Siri, to make it easier for the device to adapt its listening algorithms to account for ambient noise.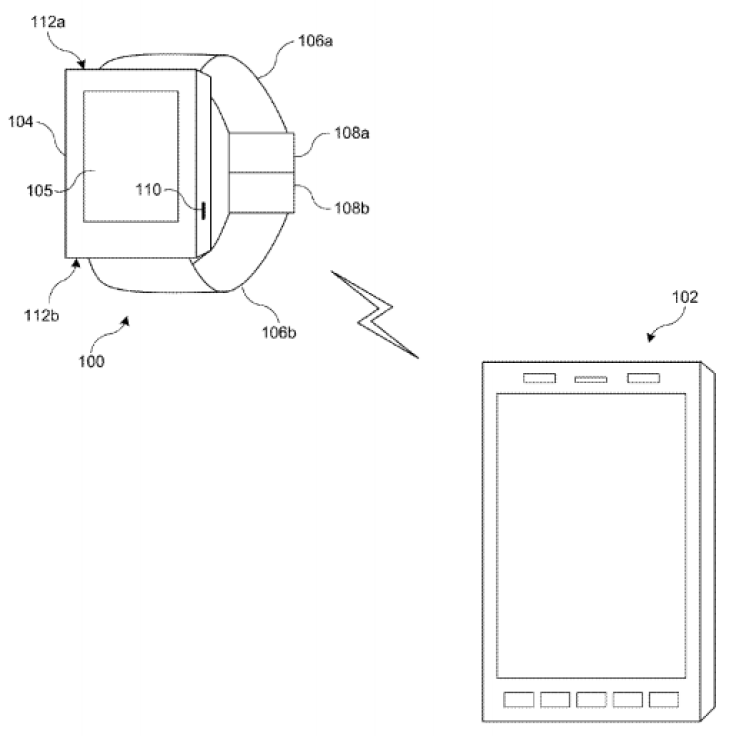 As with many of Apple's patents and patent applications, it's unknown if or when it plans to use the feature in one of its products. Apple filed the application on Sept. 10, 2015, and credits its software engineers David Shoemaker and Eugene Dvortsov for the invention.
The application is among a slew of patents filed by Apple related to its Apple Watch. Some of the other inventions filed Thursday include its Milanese band, "modern magnetic buckle" and the quick release mechanism for Apple Watch straps.
Apple isn't expected to release a new model of the Apple Watch until the second half of 2016. But in the meantime, it's expected to have a set of new Apple Watch bands ready for a March event, along with a 4-inch "iPhone 5se" and a new iPad Air.
© Copyright IBTimes 2023. All rights reserved.