Apple Watch Series 6 To Feature Blood Oxygen Sensor?
KEY POINTS
A report reveals that the upcoming Apple Watch model will be able to detect blood oxygen levels
The report says this information comes from iOS 14 code snippets
The original Apple Watch had such a sensor, but it wasn't activated due to FDA regulations
Apple's aptly-named popular wearable, the Apple Watch, is known for its usefulness in health. Consumers who own the device use the device for more than just telling time – it could be used to detect a person's heartbeat and if the user has fallen hard and is unable to get up. The device will notify users is their heartbeat is irregular, and will notify others if the user can't get up from a fall.
A report from 9To5Mac reveals that soon, the Apple Watch might be able to do more than even that. The reported that according to iOS 14 code snippets, Cupertino is developing a way to allow the wearable to detect blood oxygen levels, and notify users if their blood oxygen is lower than healthy levels.
Blood oxygen saturation levels between 95% and 100% are considered healthy, but levels below 80% can cause the brain and heart to function sub-optimally. Worse, continued low blood oxygen levels can result to even bigger problems like cardiac arrest. Giving the Apple Watch the ability to monitor blood oxygen levels and then imforming users about it will help them take better care of themselves.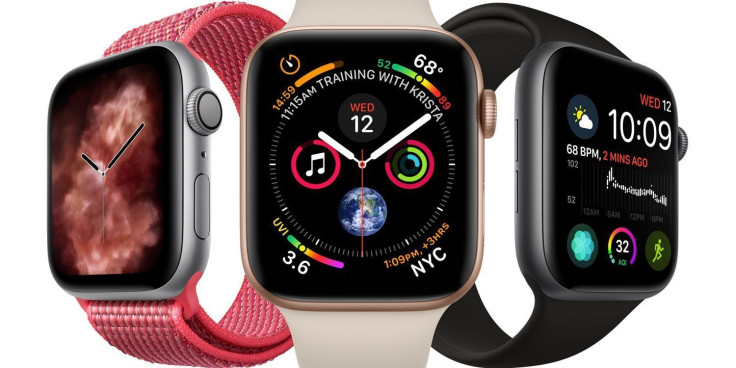 When will it arrive?
It's too early to say if the feature will indeed arrive with the next Apple Watch. It's unclear if the new device will have the hardware and software needed for the feature.
Previous reports revealed that the original Apple Watch, which was released five years ago, had a sensor capable of reading blood oxygen levels. Yet, despite the technology being in place, Cupertino decided not to enable the feature just yet. Teardown site iFixit noted that this could be due to FDA regulations.
That said, it might not take very long before the feature arrives. Fitbit was able to launch its own blood oxygen monitoring feature recently, and although the FitBit company noted that the results are but "simply estimates," it's worth noting that the technology is already existing and the FDA has approved its use. Apple just might activate its own similar feature as well.
Release dates remain unknown at the moment, however. Fans are advised to stay tuned for more information as they come.
© Copyright IBTimes 2023. All rights reserved.