Fitbit Launches Blood Oxygen Monitoring Features Ahead Of Apple Watch
KEY POINTS
Fitbit has released an update that allows its trackers to monitor blood oxygen levels
Fitbit's Versa line, Ionic and Charge 3 now have SpO2 tracking features
The technology was also found in the first Apple Watch years ago, but Apple hasn't activated it yet
Consumers who use some of Fitbit's fitness trackers will now be able to monitor their blood oxygen following a new update.
Fitbit has released an update that enables the Ionic, Charge 3 and other devices in the Versa family to monitor blood oxygen levels, 9To5Mac reported. The feature comes ahead of Apple's Apple Watch, which is yet to receive the same ability to track SpO2. The news was first reported by TizenHelp.
As per TizenHelp, users of the said Fitbit devices have started to receive reports featuring graphs showing blood oxygen saturation data. The graphs indicates the time the user slept, and the oxygen variations from the time the user slept until the time the user wakes up.
Fitbit noted that the SpO2 levels in these graphs are simple estimates only. That said, the feature will still provide users with necessary data revealing the amount and quality of sleep they get every night (or day). The feature, which is set to arrive on all Fitbit devices that have SpO2 sensors, will also play a role in helping users detect health issues, particularly those related to sleep such as sleep apnea.
Fitbit is currently rolling out updates, containing the feature, in the U.S. Those who use a first-gen Versa, Versa Lite, Versa 2, Ionic and Charge 3 should expect to receive the update and enjoy the feature. Those who receive the update will see the "Estimated Oxygen Variation" option enabled in the Fitbit app.
The Apple Watch might get it too
Some Apple Watch users and fans might feel disappointed that this feature isn't available in Cupertino's health-oriented wearable yet. The company, however, likely has a good reason why this is so.
According to a 2015 report from iFixit, the first-gen Apple Watch already featured a sensor capable of measuring blood oxygen levels. The teardown site speculated that Apple already had the technology in place, but didn't activate the feature yet likely because of FDA regulations.
Apple Watch users, then, should expect to see the device receive SpO2 monitoring abilities after some time, likely after receiving FDA approval, if that's what the company is waiting for.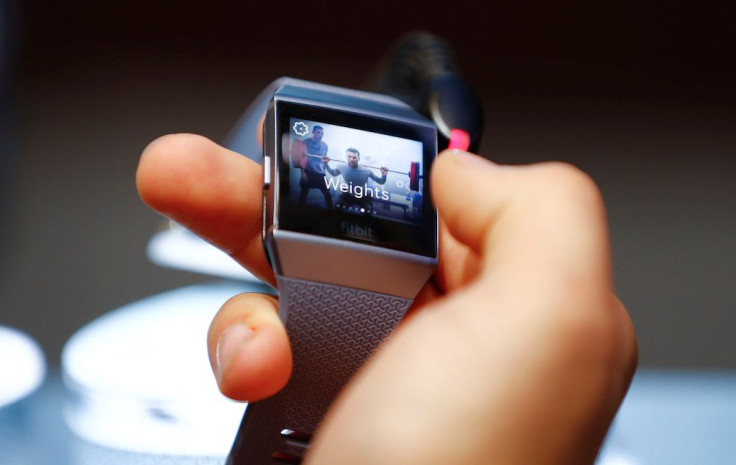 © Copyright IBTimes 2023. All rights reserved.