Apple Watch Skin Irritation Caused By Users, Apple Says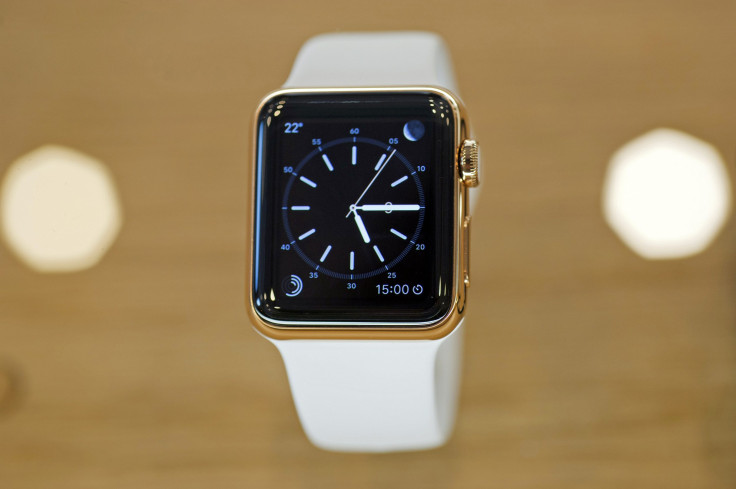 Apple Watch users have taken to Twitter, Reddit and other sites to complain that their new toy seems to be causing skin redness and irritation. Apple has already responded to the concern, saying simply that Apple Watch users are probably wearing it wrong.
"For best results, the back of Apple Watch needs skin contact for features like Wrist Detect, the Taptoc Engine, and the heart rate sensor," Apple said in a statement on its website. "Wearing your Apple Watch with the right fit -- not too tight, not too loose, and with room for your skin to breathe -- will keep you comfortable and let the sensors do their jobs. You may want to tighten your Apple Watch band for workouts, then loosen it when you're done. In addition, the sensors will only work if you wear Apple Watch on the top of your wrist."
The first images of an irritated wrist appear to have first surfaced on the Italian news website Ispazio.net, which referenced similar complaints when FitBit's eponymous fitness tracker first became popular. The FitBit Force, a fitness tracker with a rubber wristband, was recalled last year after user complaints led the San Francisco company to realize that some of the material used in the band caused allergic reactions. That explanation sounded just like what one Reddit user said in a post, wondering if any other customers had experienced the annoying skin reaction.
"I'm waiting to hear back from their engineering team as to what the next step would be," the user wrote. "I'd hate to not to be able to use the watch, since it's freaking awesome, but the irritation for long periods of time would be way too much to handle -- and it's definitely because of the watch."
© Copyright IBTimes 2022. All rights reserved.
FOLLOW MORE IBT NEWS ON THE BELOW CHANNELS