Apple Working On iPhone-to-iPhone Payments As Tim Cook Says It Does Not Want To Become A Bank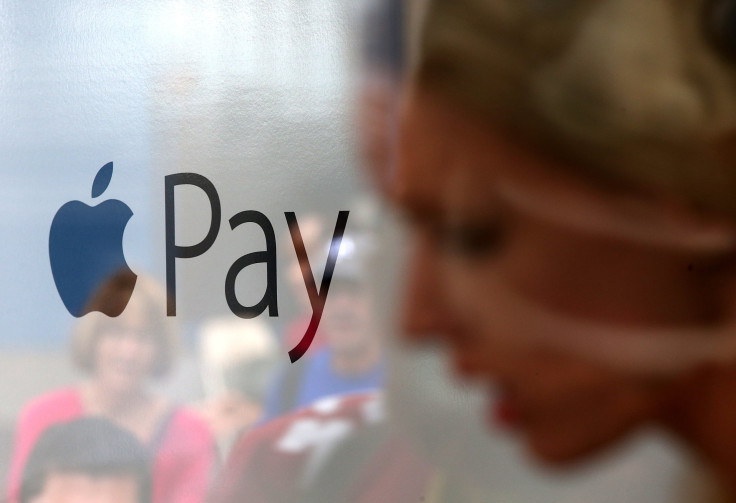 It has long been speculated that Apple Inc. could make a push into the financial services industry, but on the same day that CEO Tim Cook publicly declared his company "does not want to become a bank," a new report suggests Apple is working on a mobile payment system to allow iPhone users to send money to each other using only their phones.
The Wall Street Journal is reporting that Apple is working on the new system, which would allow iPhone users to ditch cash and credit cards in favor of using an expanded version of Apple Pay to send money to each other, enabling people to split bills in restaurants, pay rent in shared flats or simply pay someone back.
Apple is already in talks with a number of U.S. banks about developing the system, including Wells Fargo, Chase, Capital One and JP Morgan according to the Journal report and while details of the system have yet to be finalized, it is understood that Apple is planning not to charge the banks any fee to process these transactions -- unlike Apple Pay which has a built-in transaction fee.
Apple was granted a patent for a person-to-person payments system earlier this year, making this move not a huge surprise from the iPhone maker, but speculation that it wanted to become a financial institution of its own were shot down by CEO Tim Cook on Tuesday. At a talk at Trinity College Dublin during his visit to Ireland where he announced a significant expansion at the company's European headquarters, he said: "Nobody wants to become a bank anymore. And we don't want to become a bank."
According to the Journal report, Apple is investigating linking to existing banking infrastructure rather than trying to build out its own.
One of the options being considered by Apple is to hook into an existing person-to-person payment service called clearXchange that is already offered by the nation's banks, according to a person familiar with the talks.
The clearXchange system, which has recently been overhauled, ties payments to a customer's phone number or email address, but it is likely that any Apple system would be tied to a user's Apple ID and linked to Apple Pay.
There are already a growing number of peer-to-peer mobile payment systems on offer from companies like Square and PayPal, which have gained traction among younger users while Facebook Messenger and Gmail also allow users to send each other money through their networks. However, with Apple's scale and marketing clout, any mobile payment system it tolled out is likely to quickly become the dominant market player in the market.
© Copyright IBTimes 2023. All rights reserved.
FOLLOW MORE IBT NEWS ON THE BELOW CHANNELS