Tim Cook: Microsoft's Surface Book Is 'Deluded' But iPad Will Return To Growth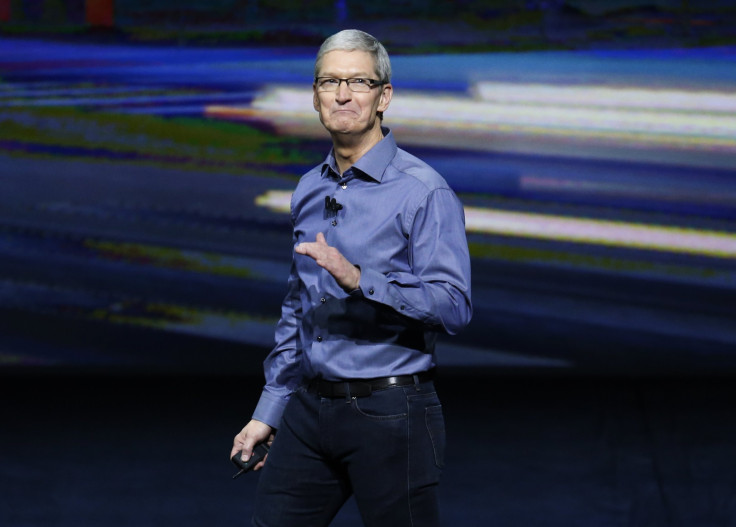 CORK, Ireland -- On the day Apple Inc.'s iPad Pro goes on sale in 40 countries, company CEO Tim Cook said the larger tablet will help the iPad line return to growth while calling Microsoft Corp.'s 2-in-1 Surface Book "deluded."
Cook was in Ireland Wednesday while on a European tour that also saw him visit London and Milan. He announced a major expansion of Apple's European headquarters in Cork, where it will adding 1,000 to its workforce of 5,000. Cook, who earlier in the day had a breakfast meeting with Irish Prime Minister Enda Kenny, visited Trinity College Dublin, where he was presented with the University Philosophical Society's Gold Medal of Honorary Patronage.
Cook also addressed students in the Philosophical Society and answered questions posed by audience members. When asked about Microsoft's new Surface Book, which was launched last month but is still not on sale, Cook replied the device was "deluded" because it was attempting to be both a laptop and a tablet. It's "trying too hard to do too much," technology journalist Adrian Weckler quoted Cook as saying:
Cook also spoke about the iPad Pro, which went on sale Wednesday through Apple's online stores, saying the addition of the larger tablet will help reverse a significant decline in the company's tablet business in recent years: "I believe the iPad will return to growth. I'm very bullish on the iPad."
Cook, who famously came out as gay around this time last year, also addressed diversity and applauded Ireland for "championing the cause of [lesbian, gay, bisexual and transgender] people around the world." Monday, a final legal hurdle was surmounted, enabling Ireland to now recognize same-sex marriages after it became the world's first country to legalize gay marriage through a popular vote last May.
© Copyright IBTimes 2023. All rights reserved.