Apple's iPhone 5 Could Add 0.5% To US GDP, JPMorgan Says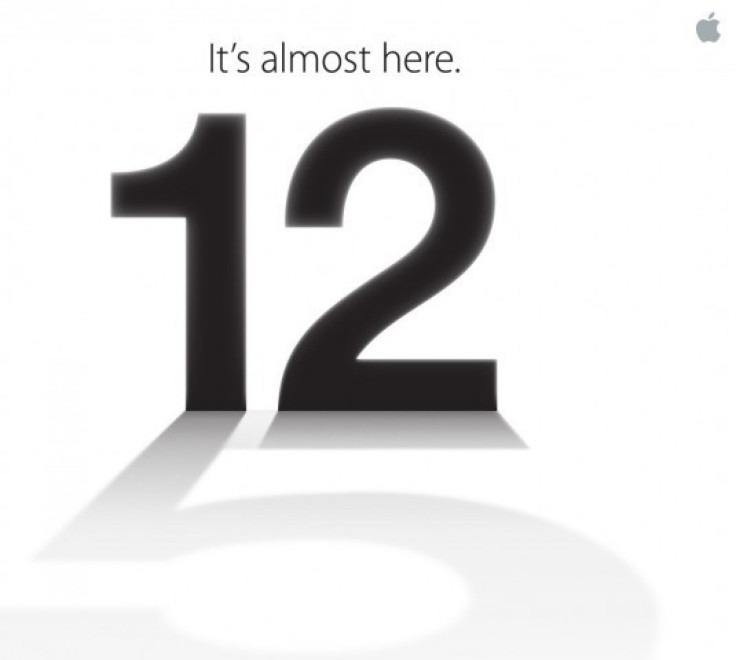 The iPhone 5, which Apple Inc. (Nasdaq: AAPL) plans to release on Wednesday, could not only beef up the tech giant's bottom line, but also help achieve what Congress, the White House and the Federal Reserve have struggled to do: give the U.S. economy a solid boost.
Sales of the new iPhone could add between 0.25 percent and 0.5 percent to fourth quarter annualized gross domestic product growth in the U.S., J.P. Morgan's Chief Economist Michael Feroli wrote in a note to clients.
Feroli expects Apple to sell 8 million iPhone 5s before the end of the year at around $600 each. He then subtracted $200 for the cost of imported components.
Each iPhone sold would therefore add $400 towards the U.S. GDP figure, or $3.2 million in the fourth quarter. That's $12.8 billion at an annual rate, and would yield a boost in annualized GDP growth of 0.33 percent for the quarter.
However, Feroli said the upside could be even higher. Even a third of a percentage point would limit the downside risk to J.P. Morgan's fourth-quarter growth projection of 2 percent.
Although Feroli warned that the estimate "seems fairly large, and for that reason should be treated skeptically" he added that "we think the recent evidence is consistent with this projection."
The last iPhone launch was at a similar time last year. In October of last year, when the iPhone 4s first became widely available, overall retail sales that month significantly outperformed expectations.
Over half of the 0.8 percent increase in core retail sales last October occurred in two categories: on-line sales and computer and software sales, which combined had their largest monthly increase on record, Feroli wrote.
The fourth-quarter sales growth at those stores over the third quarter, if due to the iPhone, would have boosted fourth-quarter growth by 0.1 percent to 0.2 percent, after subtracting the import drag.
The iPhone 5 launch will be even bigger than that, he said, making the latest estimate "reasonable."
The economy grew at a 2 percent pace in the first quarter of this year, then slowed to 1.7 percent in the second quarter. In the final three months of last year, the U.S. economy expanded at a 4.1 percent pace after a sharp slowdown earlier in the year.
According to a recent Reuters poll of Wall Street dealers and economists, U.S. GDP was seen at 2.0 percent on average in 2013, down slightly from estimates this summer.
Apple is expected to unveil the iPhone 5 at a conference on Wednesday, alongside tweaked versions of the iPod Shuffle, iPod Nano and iPod Touch.
In July, the world's biggest company announced that it had sold 26 million iPhones in the third quarter, compared with an expectation of 28 million and the 35.1 million it sold in the second quarter of its financial year.
Apple also revealed that that profits for the March-June period climbed 21 percent to $8.8 billion -- $1 billion less than had been forecast.
Apple said the Sept. 12 event will begin at 10 a.m. Pacific time at the Yerba Buena Center for the Arts in San Francisco.
Shares of Apple Inc. (Nasdaq: AAPL) rose 0.81 percent, or $5.38, to $668.10, in Tuesday's midday trading.
© Copyright IBTimes 2023. All rights reserved.