Apple's New Magic Keyboard Now Available To Order, Ships Next Week
KEY POINTS
Apple's new Magic Keyboard for the iPad Pro is now available for preorder
The new accessory will fit both the 2018 and 2020 iPad Pro models
The new Magic Keyboard has a slew of features users will appreciate
Apple's new Magic Keyboard is now available, which means fans and iPad Pro users can get the accessory to maximize the use of their device.
Finally, Apple has announced that the new Magic Keyboard for the iPad Pro is available to order via Apple.com. The new accessory is designed for the 2020 iPad Pro, but is also compatible with the 2018 iPad Pro, making it the perfect upgrade for those who can't afford the new tablet.
The new Magic Keyboard offers a slew of features designed to let users take advantage of all that iPadOS 13.4 has to offer. It has a trackpad that, combined with the mouse and trackpad support that the new iPad Pro has, allows users to work on their Apple tablet as if working on a real laptop.
The new accessory also has a cantilevered hinge that allows the iPad Pro to be propped up to 130 degrees. This results to a better viewing experience that older smart folios and keyboard accessories weren't unable to provide. It lets the iPad Pro "float" above the keyboard, which makes working on the device feel like working on a desktop Mac.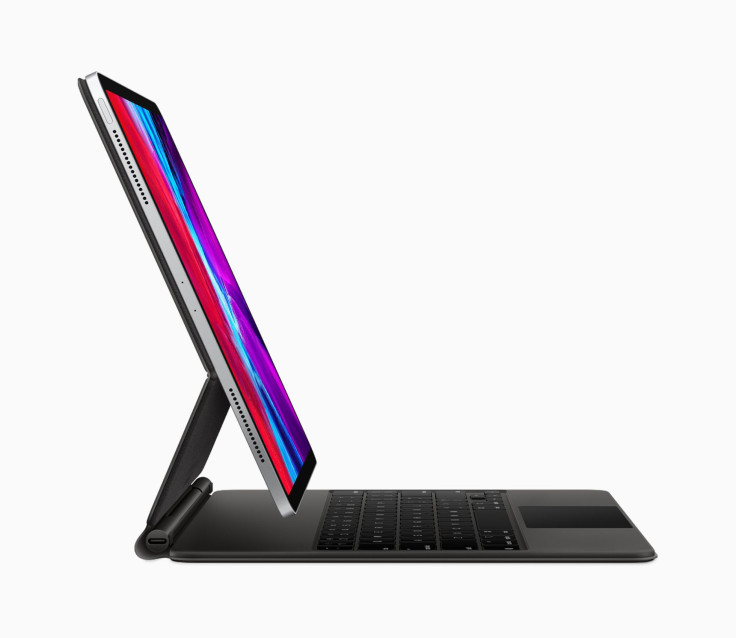 Apple also equipped the new Magic Keyboard with the scissor mechanism, which offers 1 mm of travel. It is more reliable and durable compared to the problematic butterfly keyboard, which means users won't have to worry about their accessory failing anytime soon. It is quiet and has backlighting, which means it can be used even when others are sleeping in the middle of the night.
The new accessory also features USB-C pass-through charging, which allows the USB-C port on the iPad Pro to remain free and available for use.
In addition to all of these, Apple also designed the Magic Keyboard to serve as a protective case for the iPad Pro. When folded and not in use, the Magic Keyboard covers both the front and back sides of the device so that it stays safe. Folding the keyboard shut with the iPad Pro in also disconnects the microphones, so that users won't have to worry about any audio being recording unintentionally.
The new Magic Keyboard can now be ordered via Apple.com for $299 (for the 11-inch iPad Pro) and $349 (for the 12.9-inch model). Apple will ship the accessories starting next week.
© Copyright IBTimes 2023. All rights reserved.