Apple's Patent War Against Samsung Galaxy Arrives Japan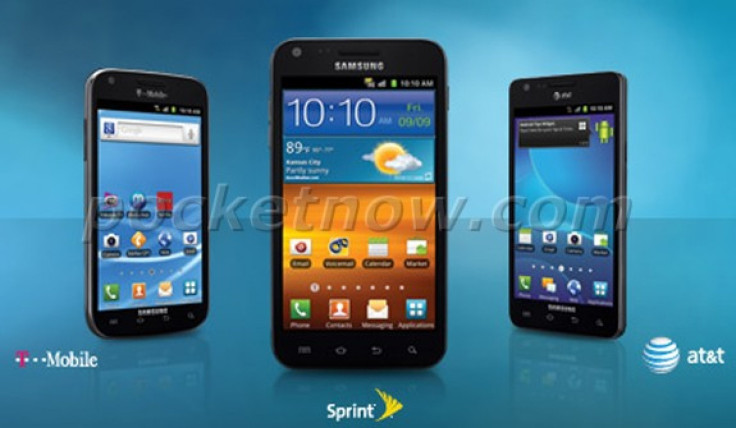 Apple's latest litigation was filed in Japan against its rival Samsung for violating patents for the iPhone and iPad.
In the suit filed on Aug. 23, Apple is seeking a ban on importing Samsung Galaxy S and SII smartphones as well as the Galaxy Tab 7 tablet, and around 100 million yen (about $1.3 million) in damages, reports Kyodo News.
The lawsuit filed with the Tokyo District Court had its first hearing Wednesday, according to a Reuters source close to the matter.
Thursday, Japan's top mobile carrier NTT DoCoMo launched the Galaxy Tab 10.1 on its high-speed LTE network, said Reuters.
NTT DoCoMo's CEO Ryuji Yamada said that the patent-infringement lawsuit will not affect the upcoming Samsung Galaxy Tab release coming up in October.
We have heard from Samsung that there will be no obstruction to sales, said Yamada. We have been told that the patent situation is different in Europe and Japan.
In Japan, Samsung's Galaxy S outsold Apple's iPhone in January-March, as data from Strategy Analytics shows.
It is no coincidence that Samsung's latest products look a lot like iPhone and iPad, from the shape of the hardware to the user interface and even the packaging, said Seoul-based Apple spokesman Steve Park, reports The Wall Street Journal. This kind of blatant copying is wrong and we need to protect the Apple's intellectual property when companies steal our ideas.
Samsung will actively defend our intellectual property rights in Japan in order to ensure consumers can continue to enjoy our innovative mobile devices without interruption, Samsung spokeswoman Chenny Kim in Seoul countered.
Samsung will continue to pursue Apple for its ongoing violation of our wireless technology patents.
The legal dispute began in April when Apple mounted a complaint alleging Samsung's Galaxy range of devices slavishly copied the designs of Apple's iPhone and iPad devices.
The legal battle escalated when Samsung responded to Apple's attack mounting its own series of patent infringement claims.
The patent-war subsequently spread and prior to the new case in Japan the two companies had both mounted suits in the U.S., Europe, South Korea and Australia.
The disputes have had a particularly bad effect on Samsung's Galaxy Tabs. Since the litigation began the courts have placed a series of temporary bans on the tablets' sale in numerous territories across the globe.
Most recently Samsung removed its new Galaxy Tab 7.7 from its IFA expo line-up, citing its unclear legal status.
© Copyright IBTimes 2023. All rights reserved.