Apple's Phil Schiller Explains Why Entry-Level iPhone 6 Still Has Just 16GB Of Memory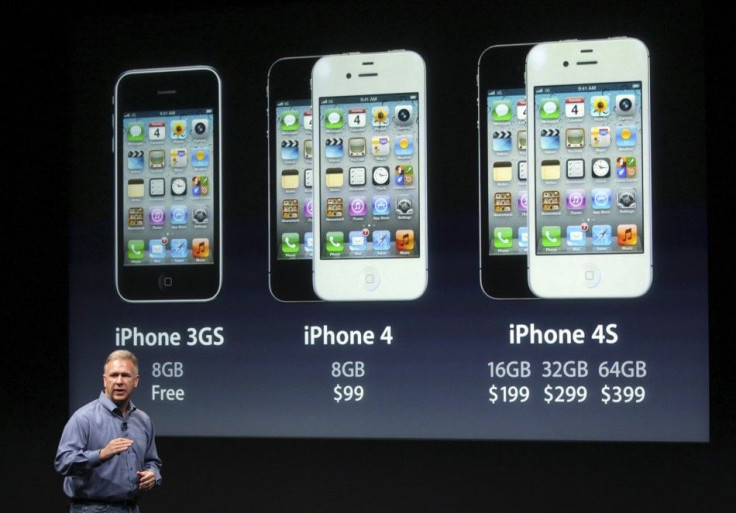 Why don't they make iPhones with bigger batteries? During Apple's ongoing Worldwide Developers Conference, tech blogger John Gruber from Daring Fireball sat down with Apple marketing SVP Phil Schiller and asked some of the questions that have been bugging users for years.
In a special live edition of Gruber's podcast The Talk Show, attended by The Verge, he asked why iPhones don't come with more memory in the basic model. Since the 3GS in 2010 the lowest priced model has included 16GB of memory, sometimes even 8GB, despite the introduction of high-resolution apps and high-definition video recording.
Schiller said that saving money on memory meant Apple could include better cameras and other components, and with cloud services users might not need much on-device storage anyway.
"The belief is more and more as we use iCloud services for documents and our photos and videos and music, that perhaps the most price-conscious customers are able to live in an environment where they don't need gobs of local storage because these services are lightening the load," he said.
Gruber also asked why the batteries in iPhones aren't bigger. With the ever-decreasing thickness of phones, Gruber suggested that if Apple maintained a certain thickness they wouldn't need to keep making the batteries thinner, and could offer phones that lasted longer.
Schiller noted that phones with bigger batteries are heavier and need longer to charge. "We model every thickness, every size, every weight and try to figure out what the tradeoffs are. I think we've made great choices there," he said.
Schiller also addressed the issue of the MacBook having one USB-C port. Pushing a wireless future, Schiller said Apple needed to be bold in its offerings, but admitted the MacBook isn't right for everyone. "If all we do is an incremental, slight change, where's the excitement? We need to take risks," he said.
Third-party vendors have seized on these shortcomings in Apple's products by offering phone cases with built-in batteries and USB hubs styled to match the new MacBook. Low storage in iPhones, however, is a harder issue to solve, as apps and software updates need free space on the device itself. With iOS 9, Apple is looking to make this less of an issue with smaller updates and a system that downloads only the necessary parts of apps. But data caps and patchy LTE coverage mean Schiller's vision of a cloud-based future might not be here just yet.
The full interview will be available on Daring Fireball soon.
Apple iPhone 6 Plus Key Facts | SpecOut
© Copyright IBTimes 2022. All rights reserved.
FOLLOW MORE IBT NEWS ON THE BELOW CHANNELS