Apple's Tim Cook Talks Of Cord-Cutting As Reason For Focus On Content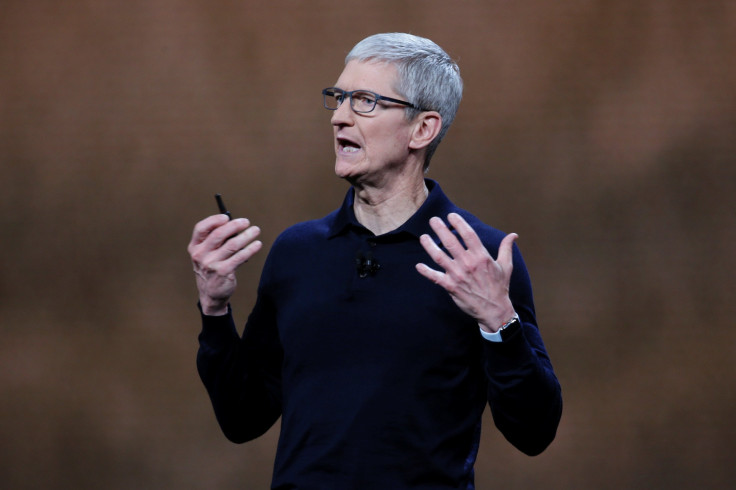 Apple CEO Tim Cook, while discussing the company's third quarter earnings report with analysts, has said the company will be focusing more on content as he believes cord-cutting will accelerate much faster than anticipated.
"In terms of the sort of the key catalyst in the changes, cord-cutting in our view is only going to accelerate and probably accelerate at a much faster rate than is widely thought," he said Tuesday while answering a question about their multi-year partnership with Oprah Winfrey, original content strategy and Apple Music.
"… all the things from all the forcing functions here from the outside all point to dramatic changes speeding up in the content industry. And so we're really happy to be working on something," he said.
Cord-cutting refers to the practice of forgoing traditional television and landline subscriptions and adopting alternative internet-based or wireless services. Though the idea has been around for years, in the past couple of years it has gained great momentum.
On-demand streaming services like Apple TV, and Netflix benefitted greatly from cord-cutting practices by consumers where they ditch traditional cable subscription for smaller, simpler streaming bundles in the past couple of years. Forecasts say that about 50 million people in total will have dropped cable or satellite TV subscriptions by 2021.
There might be multiple reasons as to why this is happening. One might be the obvious availability of multiple streaming services with a plethora of convenient packages to choose from. The cost-benefit could be yet another factor. But, it may also be related to a recent trend where people choose more service related products than hardware, a trend that is visible in the smartphone market as well.
Reports suggest that in the last couple of years, even premium smartphones have lost appeal as more and more consumers prefer upgrades over new phones. But, going by projected sale estimates by Apple, the slowing iPhone sales do not seem to be affecting the company much as they focus more on services and their entertainment business.
This move to seemingly focus more on content-oriented services comes simultaneously with the Q3 2018 earnings report, which showed that the unit sales of both the iPad and the iPhone were almost identical to that of last year's figures in the same period. The iPhone sale revenue and unit sales dropped this time compared to the second quarter.
The company projected that it would make $60 billion to $62 billion in the next quarter, exceeding analysts' expectations of $59.6 billion, which might have a lot to do with their plans for Apple TV. Fifty-six percent of the company's current revenue is from the iPhone. Though Cook hinted at plans for a content-related strategy. He was very vague about the details of it.
Speaking about Apple's partnership with Winfrey, Cook said the company was very excited to work with her.
"We hired two highly respected television executives last year, and they have been here now for several months and have been working on a project that we're not really ready to share ... all the details about it yet," he said. He was talking about Jamie Erlicht and Zack Van Amburg from Sony Pictures Television who were responsible for shows such as "Breaking Bad," and "The Crown."
"We're seeing the things that we have on the periphery of this like Apple TV units — and revenue grew by very strong double digits ... very, very strong double digits in Q3 — as I mentioned in my opening comments, we're seeing different providers pick up the Apple TV and use it as their box to go to market with their subscription service," he said.
Though Apple didn't have a break out sales of Apple TV, Cook said the revenue and unit sales for the product increased by very strong double digits.
© Copyright IBTimes 2023. All rights reserved.